At work, due to the needs of work, we need to convert Word files into PDFs. This is an operation that everyone is very familiar with. Recently, some friends have also encountered difficulties in this regard. I don't know how to convert word to pdf format, and I have been unable to find a solution. Today, the editor will tell you how to convert word to pdf. Friends who want to know, follow me to learn!
Open the browser and enter www.pdfasset.com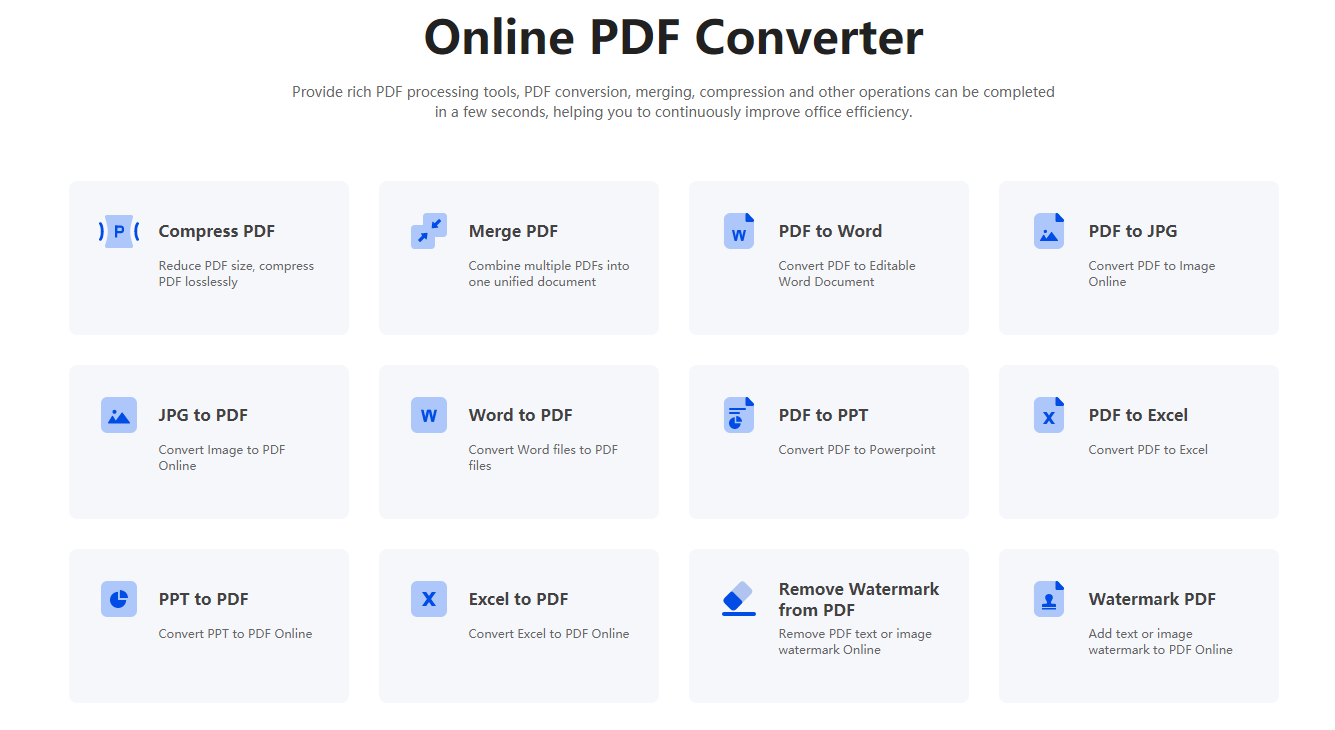 After entering the website, click the "Word to PDF" function to enter the conversion window
Upload the Word document to be converted to the conversion window, and click "Start Conversion"
Wait for a few seconds, you can complete the operation of Word to PDF
How to convert word to pdf? The above is to introduce the method of converting word to pdf. I don't know what you think of this method? For those who haven't learned it yet, you can collect it and practice it a few more times.