I believe that everyone will create a new Word document if they need to use document editing in the usual office process. But the compatibility of different versions of Word documents is also different, sometimes there will be garbled characters or blank pages. Therefore, in order to ensure the security of the document, we need to convert Word to PDF, so is there any useful tool for Word to PDF? Today, I recommend a PDF online conversion platform - PDFasset. On this platform, you can quickly complete the operation of converting Word to PDF. Let's take a look at the specific operation steps with me.
Open the browser and enter www.pdfasset.com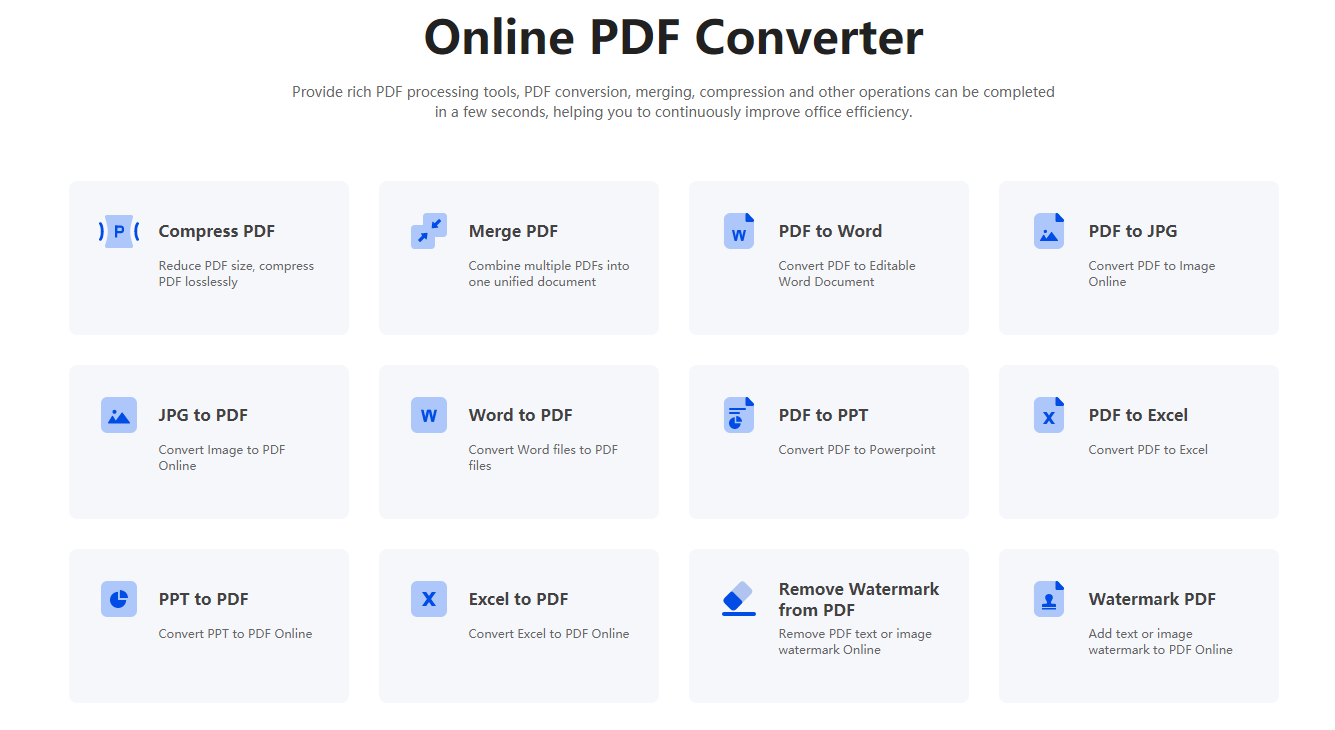 After entering the website, click the "Word to PDF" function to enter the conversion window
Upload the Word document to be converted to the conversion window, and click "Start Conversion"
Wait for a few seconds, you can complete the operation of Word to PDF
The above is the relevant content about the tool for converting word to pdf that I shared with you today. After reading the above operation, you should all know the operation of converting word to pdf! If you still need to know more functions of PDFasset, you can go to the official website of PDFasset to experience it!