Speaking of Word and PDF, I believe everyone is familiar with it, because these two are the most commonly used document formats in our work. Due to the needs of our work, we often need to convert Word to PDF, so how should we convert word to pdf? Below, I will explain the related issues in detail to you, and also recommend a very useful online PDF conversion platform - PDFasset
Open the browser and enter www.pdfasset.com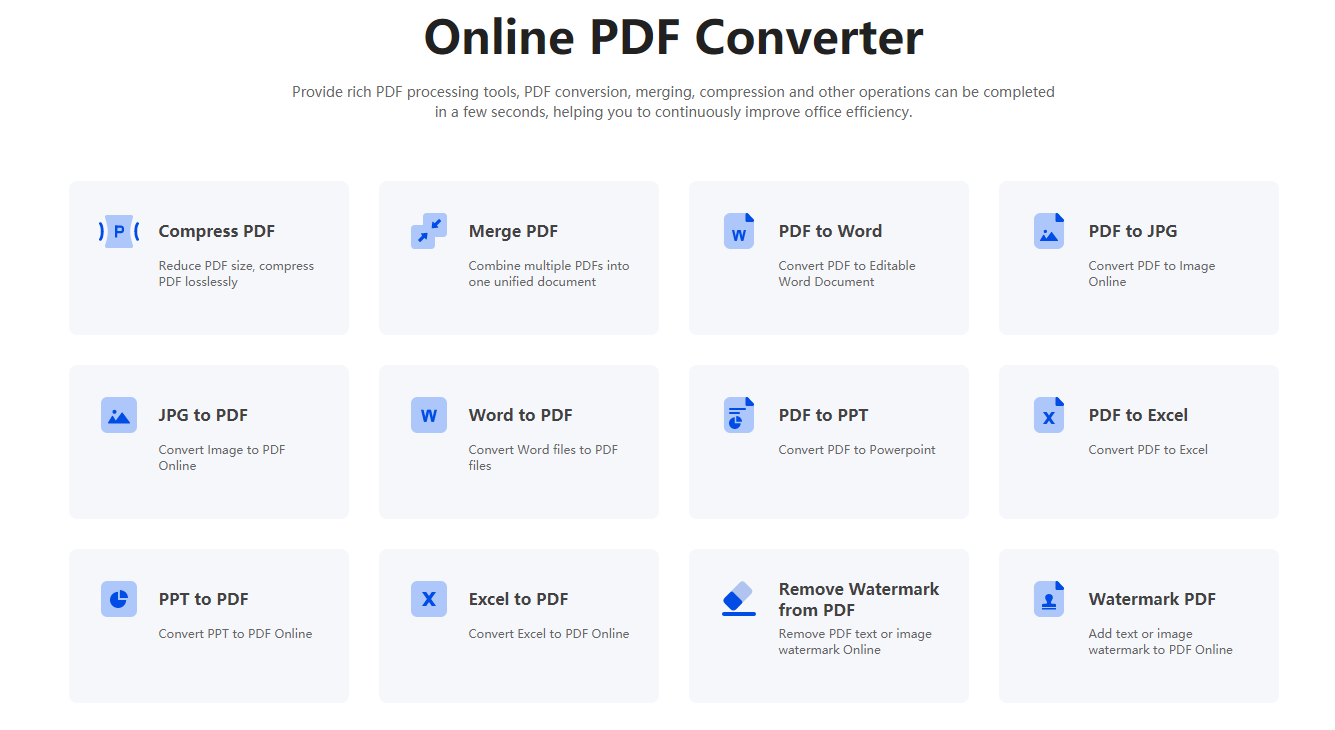 After entering the website, click the "Word to PDF" function to enter the conversion window
Upload the Word document to be converted to the conversionwindow, and click "Start Conversion"
Wait for a few seconds, you can complete the operation of Word to PDF
How to convert word to pdf? The above is to answer the relevant questions for you. The Word to PDF method introduced above is very simple. You do not need to download and install any software. You only need a website to achieve it. Go to the website to experience it!