Word has been the most used editing software for a long time, and it is installed on almost every computer. Word's powerful functions and simple operation have always been favored by users. However, in recent years, more and more government departments, enterprises, and schools all require the conversion of word format to pdf format when issuing and transmitting electronic documents. The main reason is that pdf has its unique advantages over word, so what are the advantages of pdf? How to convert word to pdf? Today I will give you a brief introduction. I hope this article can be of some help to the writers who are just entering the workplace.
First open the PDF online conversion platform -- www.pdfasset.com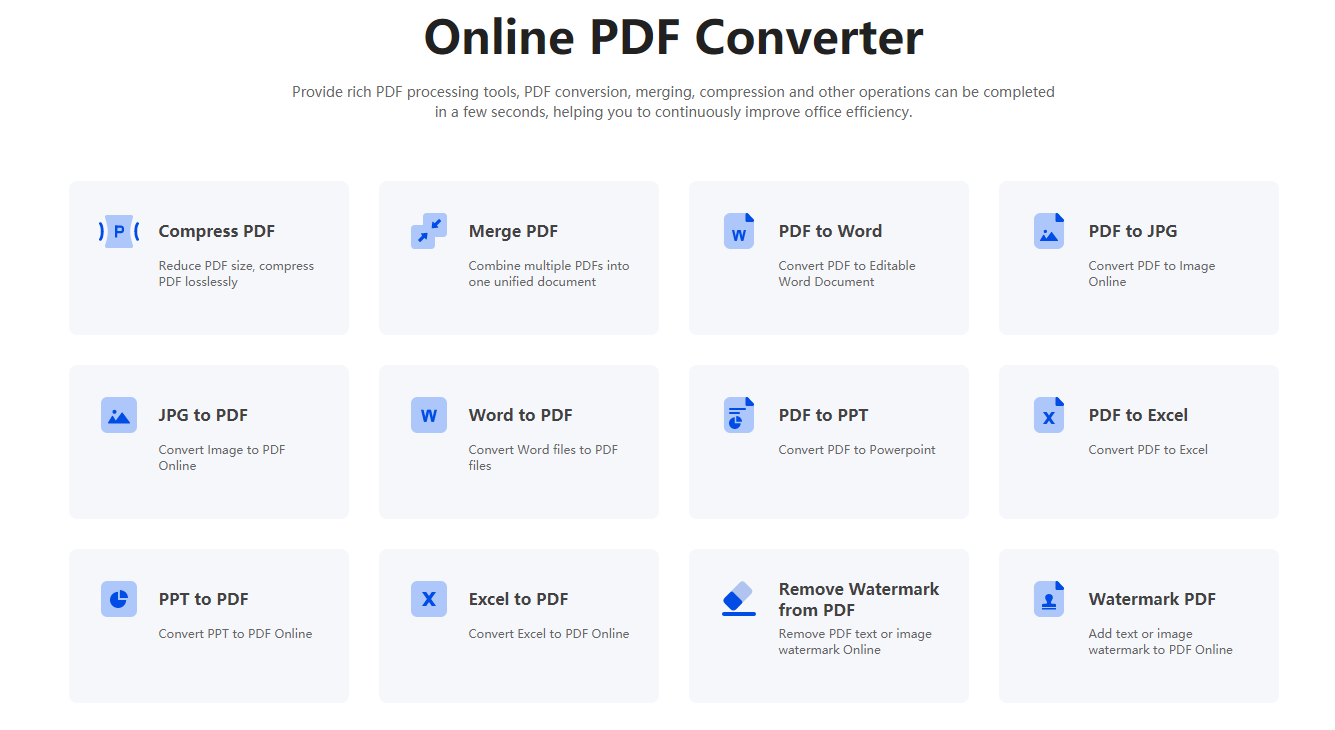 Click the "Word to PDF" icon to enter the PDF document upload page, and add the image document to be converted into the window
Click "Convert" to convert Word to PDF
After the PDF document is converted successfully, click the "Download" button to get the converted document
The above is the related operation of Word to PDF that I introduced to you. This operation only needs a browser to complete, no need to download and install any software, you can quickly complete the operation of Word to PDF, and quickly bookmark this website!