We use word a lot in our work, which has greatly changed the way we used paper to record information, but when we use word, we also find another problem: it is clear that the documents that we have edited on the computer are sent to When someone else is garbled, you need to convert word to pdf at this time. In order to save memory, can you just install the plug-in for word to pdf on the same software? In fact, it is possible. PDFasset provides online word to pdf conversion, which is free of installation, does not occupy any computer space, and is convenient and fast. Come and see the specific steps with me!
First open the PDF online conversion platform -- www.pdfasset.com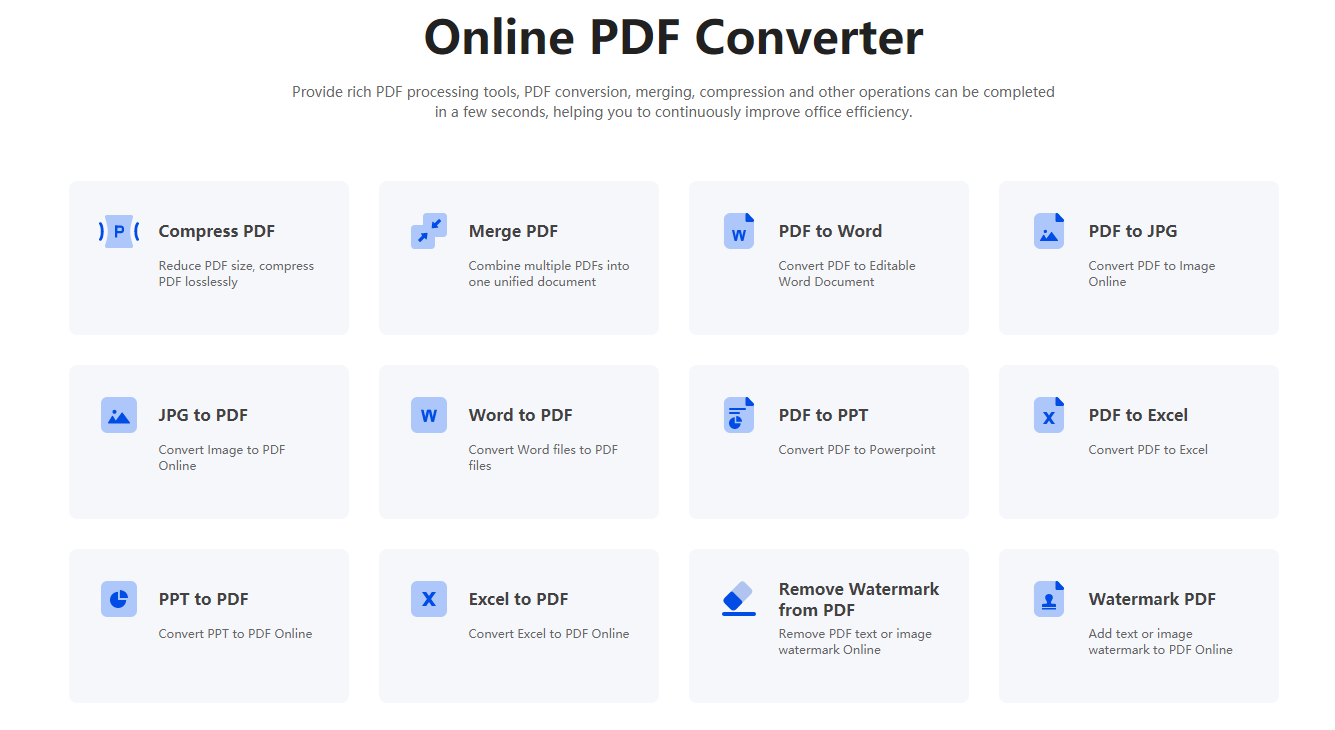 Click the "Word to PDF" icon to enter the PDF document upload page, and add the image document to be converted into the window
Click "Convert" to convert Word to PDF
After the PDF document is converted successfully, click the "Download" button to get the converted document
The above is the relevant introduction about the online conversion of Word to PDF. It only takes four steps to complete the conversion. It is simple and convenient. Have you learned it?