Do you know how to convert Word to PDF online? PDF is developed and designed by Adobe. It has many advantages over other electronic document formats. It can convert text, fonts, formats, colors and graphics images independent of device and resolution. When encapsulated in a file, the integration and security reliability are high. Therefore, in the usual work and study, there are many small partners who have the need to convert Word to PDF, so today Xiaobian will teach you a Word The method of converting to PDF online, this method is very useful.
Step 1: Open a common browser, search for www.pdfasset.com, after entering the home page, find and click the [Word to PDF] option from the function options to enter the relevant interface.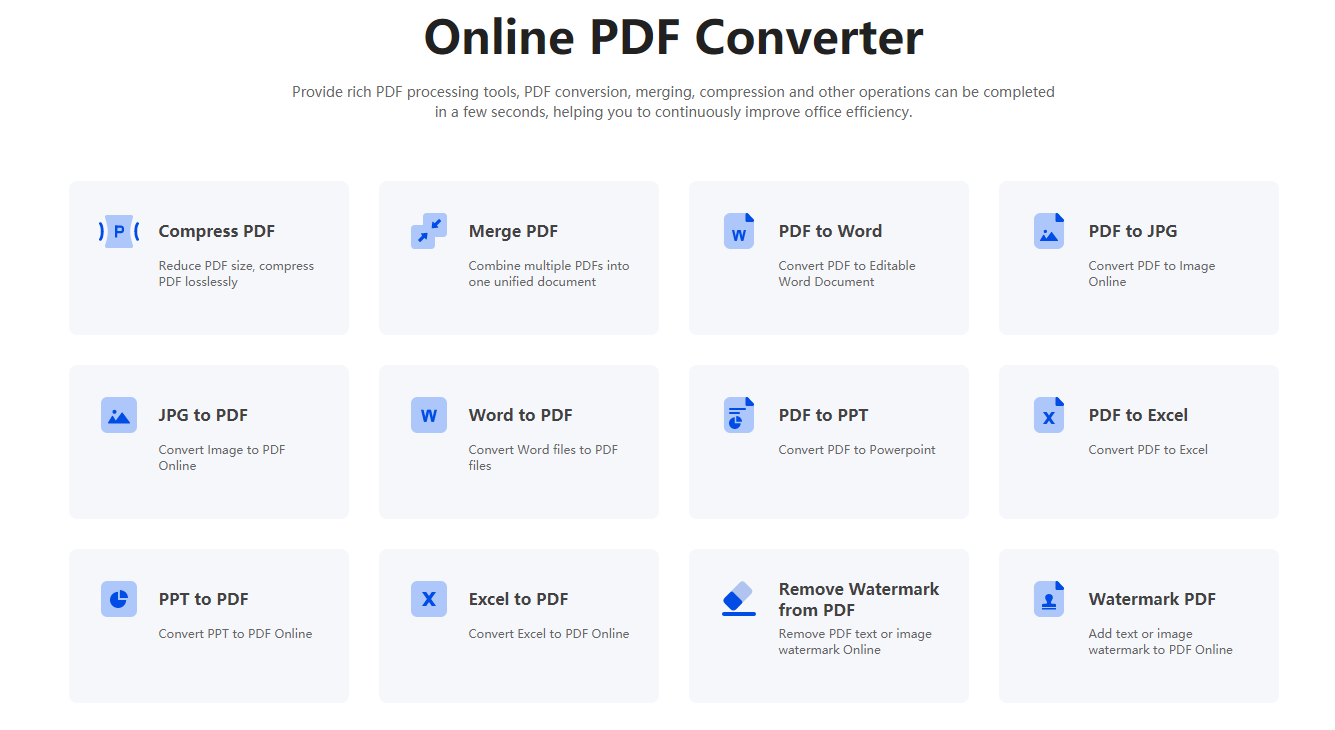 Step 2, after waiting for the page to jump, we click the [Select File] button, in the pop-up window, select the Word file you want to convert into a PDF file, hold down the Ctrl key to select in batches, and click [ Open] or drag and drop to upload.
Step 3. After waiting for the file to upload, we click the [Start Conversion] button. After only a few seconds, the conversion can be completed, and then click [Download] to get the converted PDF file.
Do you know how to convert Word to PDF online? I believe that after reading the above operation steps, you have mastered how to use PDFasset to convert Word to PDF online. If you want to unlock more office tips for PDF editing and PD conversion, you are welcome to use PDFasset, discover more easy ways you didn't know.