At work, you will always come into contact with large PDFs, which are inconvenient to open and transfer; too large PDFs are not only slow to transfer, but also sometimes fail to transfer. What if the PDFs in our hands are large files and need to be transferred at this time? At this time, don't panic, as long as you learn the skills of PDF compression, it's OK!
First, open the PDF online processing platform: www.pdfasset.com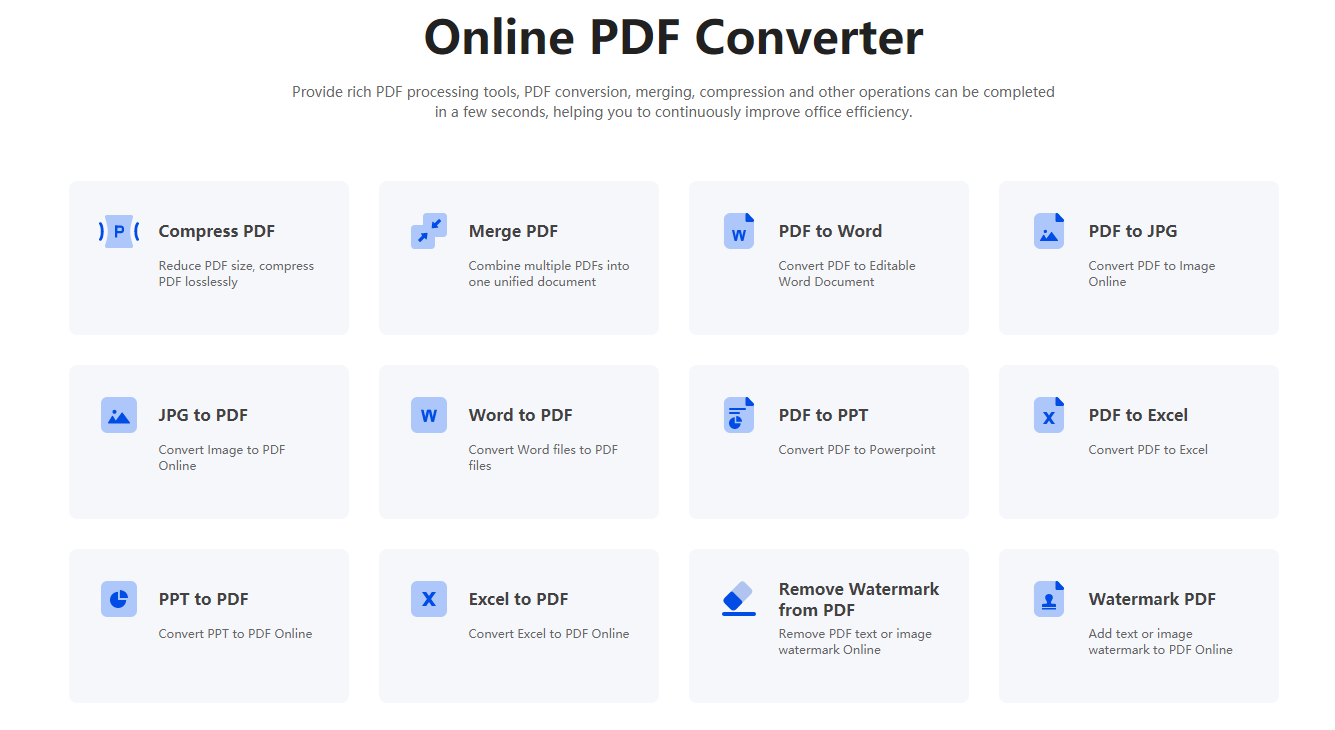 Then click the "Compress PDF" option, enter the PDF file upload page, and select the PDF file to be compressed
After the file is uploaded, click "Start Compression" to realize PDF compression
After the compression is complete, click "Download" to get the compressed PDF file
With this method, you can compress 70% of the file, and no longer have to worry about the PDF size being too large! How about it? Have you learned this PDF compression technique?