In our work, we often encounter operations that need to convert PDF to jpg, so how to convert PDF to PDF, I recommend PDFasset to everyone, and you can easily complete the conversion on this, please come and have a look with me!
Go to the online PDF conversion platform: www.pdfasset.com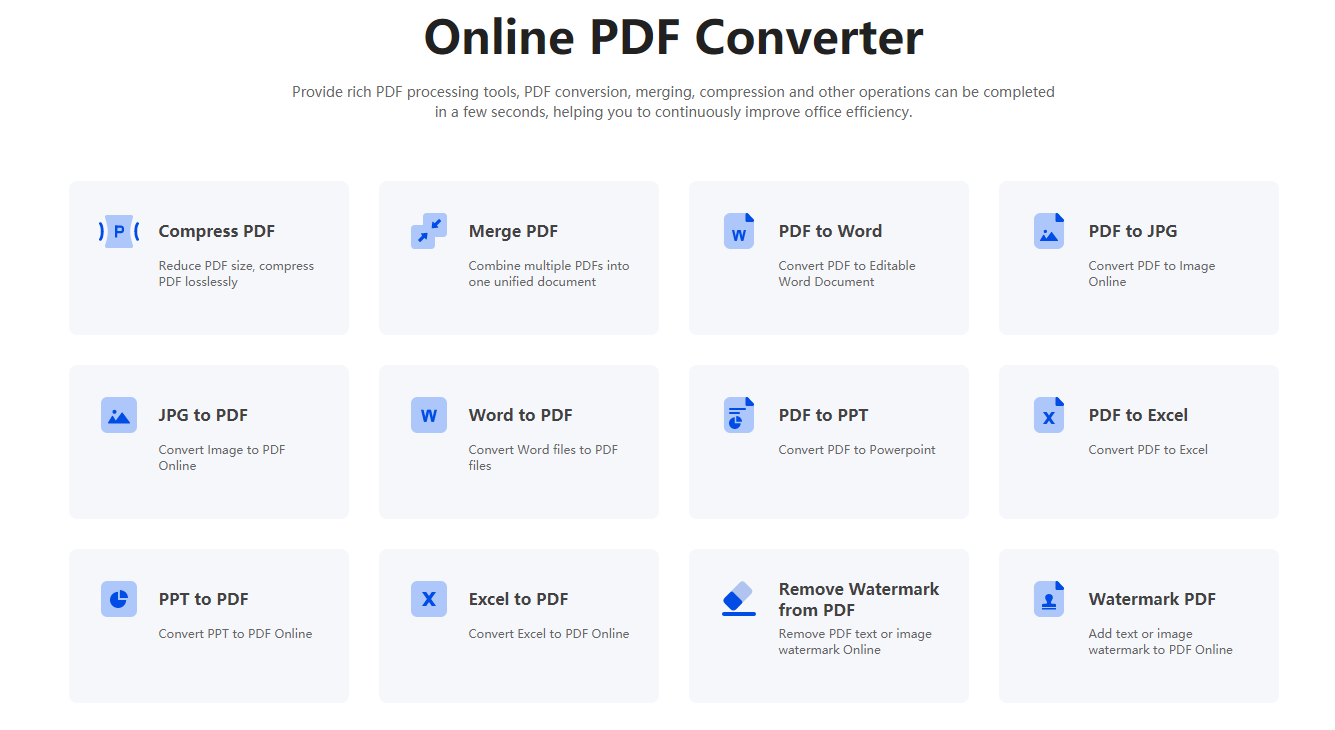 Click the "PDF to JPG" icon to enter the PDF document upload page, and add the PDF document to be converted into the conversion window
Click the "Start Conversion" button to complete the online PDF conversion to images;
After the conversion is successful, click the "Download" button to get the converted document;
The above is the method of PDF to JPG. After you learn it, you can easily solve the problem of PDF to JPG.