To merge multiple PDF files at work, the first reaction of many people is to search the Internet to see if there is any corresponding software. In fact, sometimes there is no need to install software, and many websites can now perform online PDF conversion.
So what kind of website can we use with confidence?
The operation is simple and convenient, no installation or settings are required, just select the file, and the pages can be merged.
Document quality assurance, the quality of the merged document should not drop too much.
Document security guarantee. After the document is converted, the server deletes the original document and the converted document.
The above three points are the basic requirements for us to use the website for online PDF merging. After many verifications, here is an online PDF merging website for you, which is not only simple, fast, and effective, but also safe.
First open the online PDF conversion platform -- www.pdfasset.com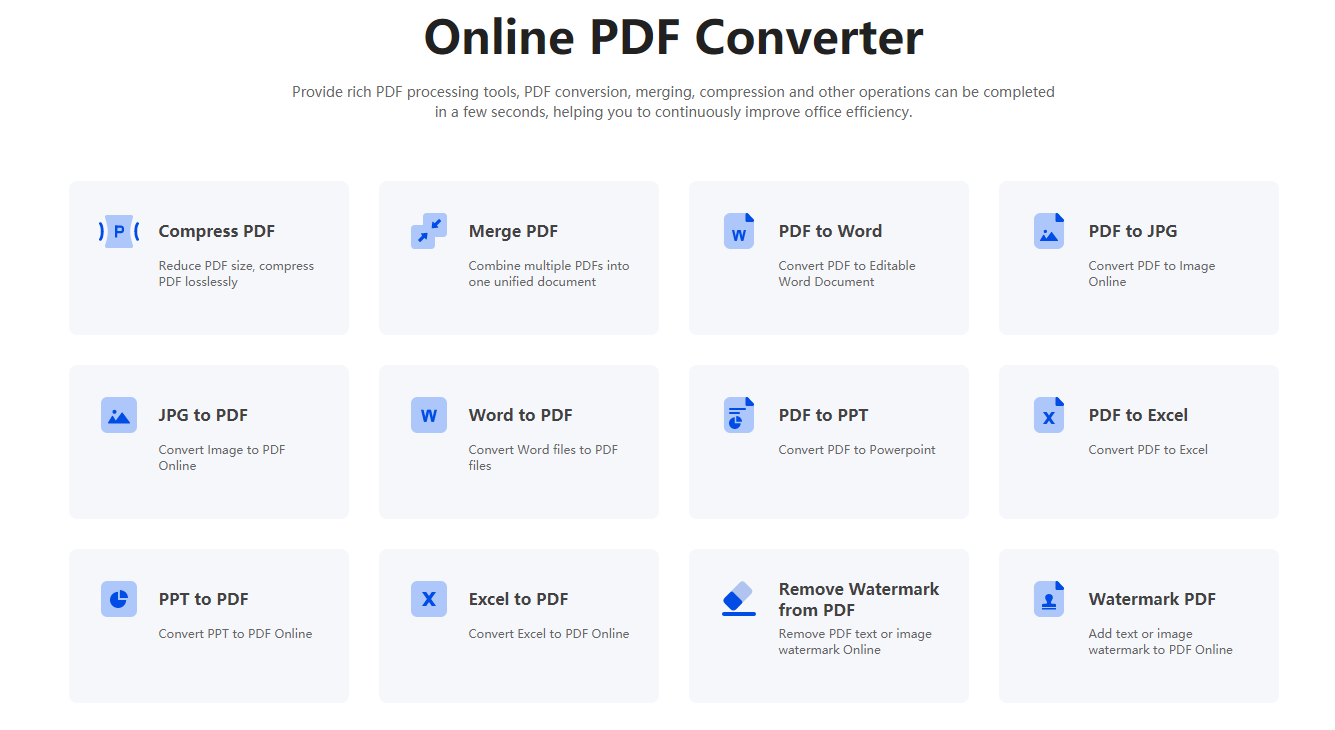 Click the "Merge PDF" icon to enter the PDF document upload page, and add the PDF documents that need to be merged into the merge window
Click "Start Merging" to merge multiple PDFs together
After the PDF is merged successfully, click the "Download" button to get the merged document
The PDFasset website can not only perform online PDF merging, but also handle various other online PDF operations, such as online PDF compression, online PDF to Word, etc., hurry up and save it for future use.