Speaking of the operation of PDF compression? Do you know of any other compression platforms besides compression software? The answer is yes! Next, I want to introduce a very useful compression platform to you, allowing you to easily achieve PDF compression.
First open this platform to realize online PDF document processing: www.pdfasset.com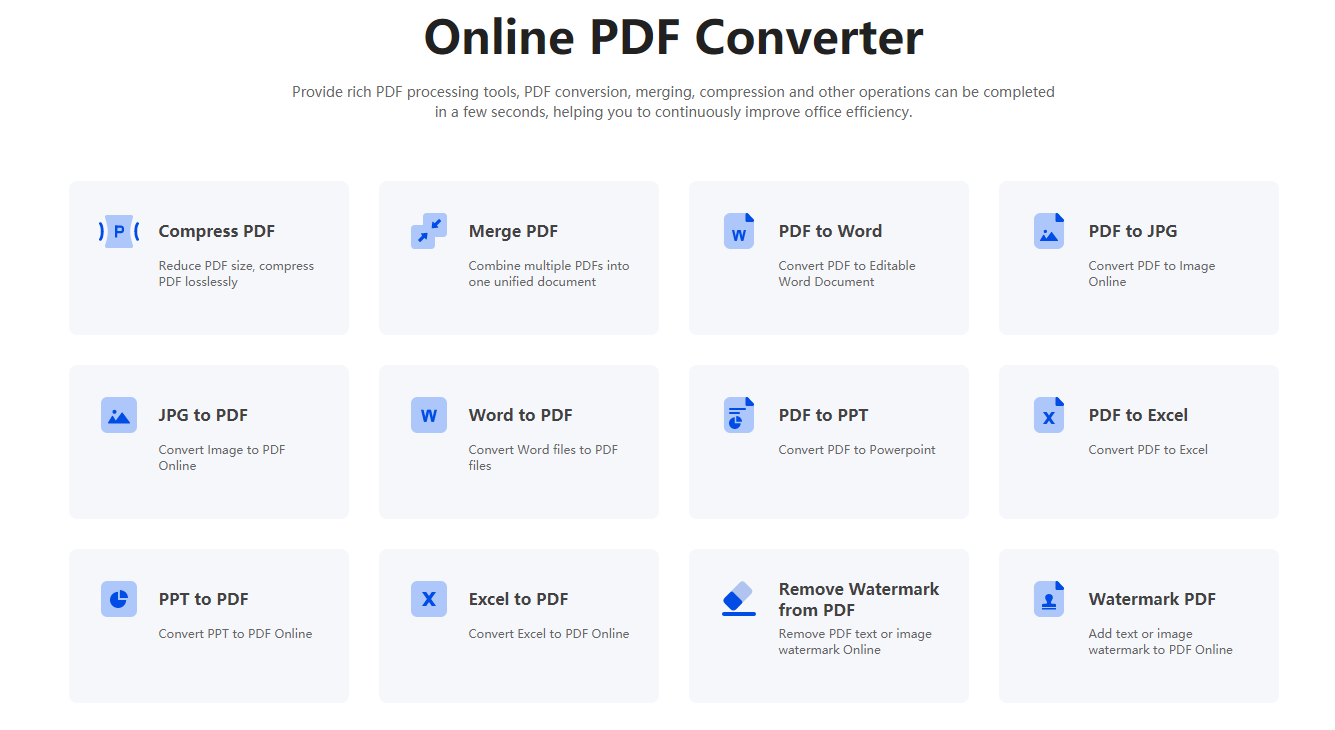 Then click the "Compress PDF" option, enter the PDF file upload page, and select the PDF file to be compressed
After the file is uploaded, click "Start Compression" to realize PDF compression
After the compression is complete, click "Download" to get the compressed PDF file
Using this method, you can easily achieve PDF compression. The key is that the quality of the pictures inside is still very good. If not, you can give it a try.