The PDF file downloaded from the Internet often results in a large size of the PDF file because the author has not processed it. In fact, it is because these PDF files contain a large number of pictures and are not optimized. There are many people who know how to compress pictures. How to compress to reduce the volume as much as possible when the quality is the same? Teach you a PDF compression method that can reduce the volume by 66%.
At the end of the PDF compression effect, let's talk about the method first:
Open the PDF online conversion platform: www.pdfasset.com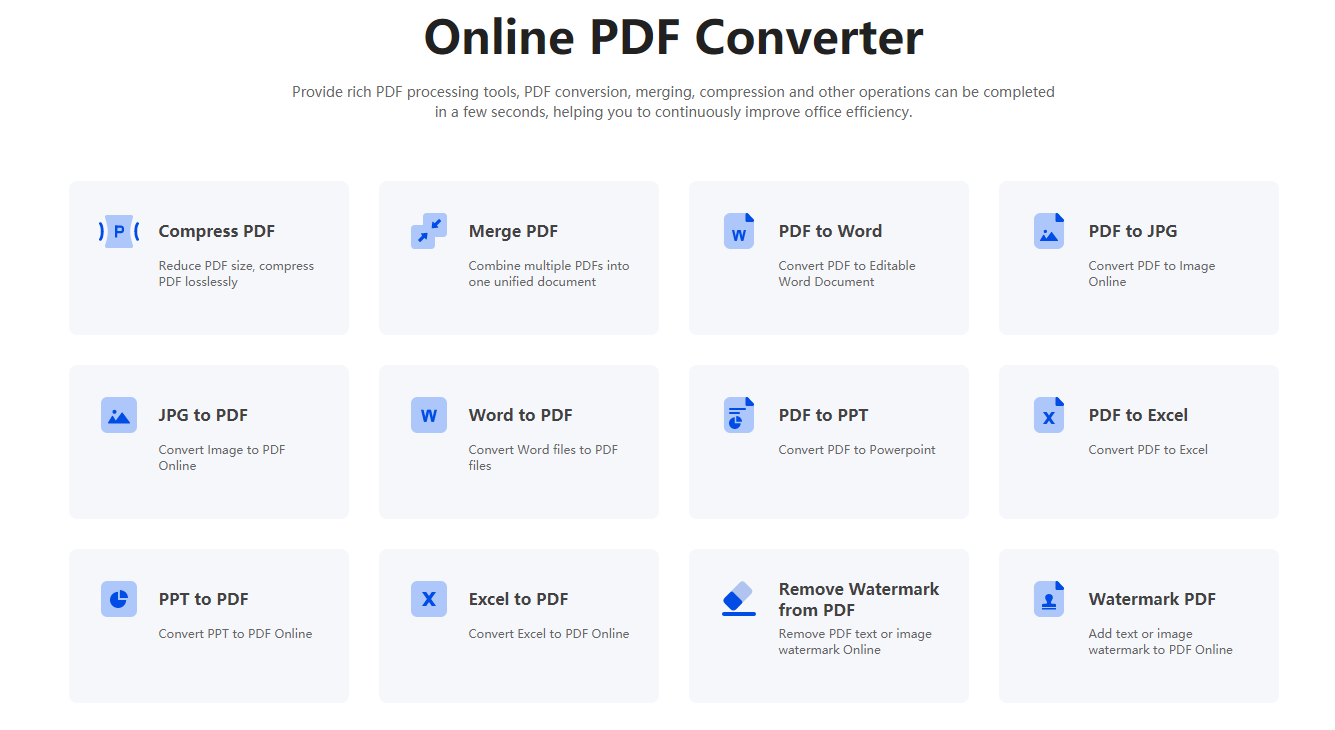 Click the "Compress PDF" option to enter the PDF file upload page and upload the PDF file that needs to be compressed
After the file is uploaded, click "Start Compression" to start compressing the PDF;
After the compression is complete, click "Download" to get the compressed PDF file.
It can be seen that the original 32.2MB PDF document has become 10.9MB after online PDF compression, a reduction of 21.3MB, that is, a 66% reduction in volume!