When it comes to online PDF watermarking, many people are frowning, because many people do not know how to operate, and some people may even download online PDF watermarking software to operate, and then I will share with you. Let's talk about how to easily implement online PDF watermarking without software. Don't talk about the editor's private tutorial. Today, this operation method will definitely make your eyes shine, hurry up and see how the editor operates!
Step 1: Open the online PDF editing and processing platform: www.pdfasset.com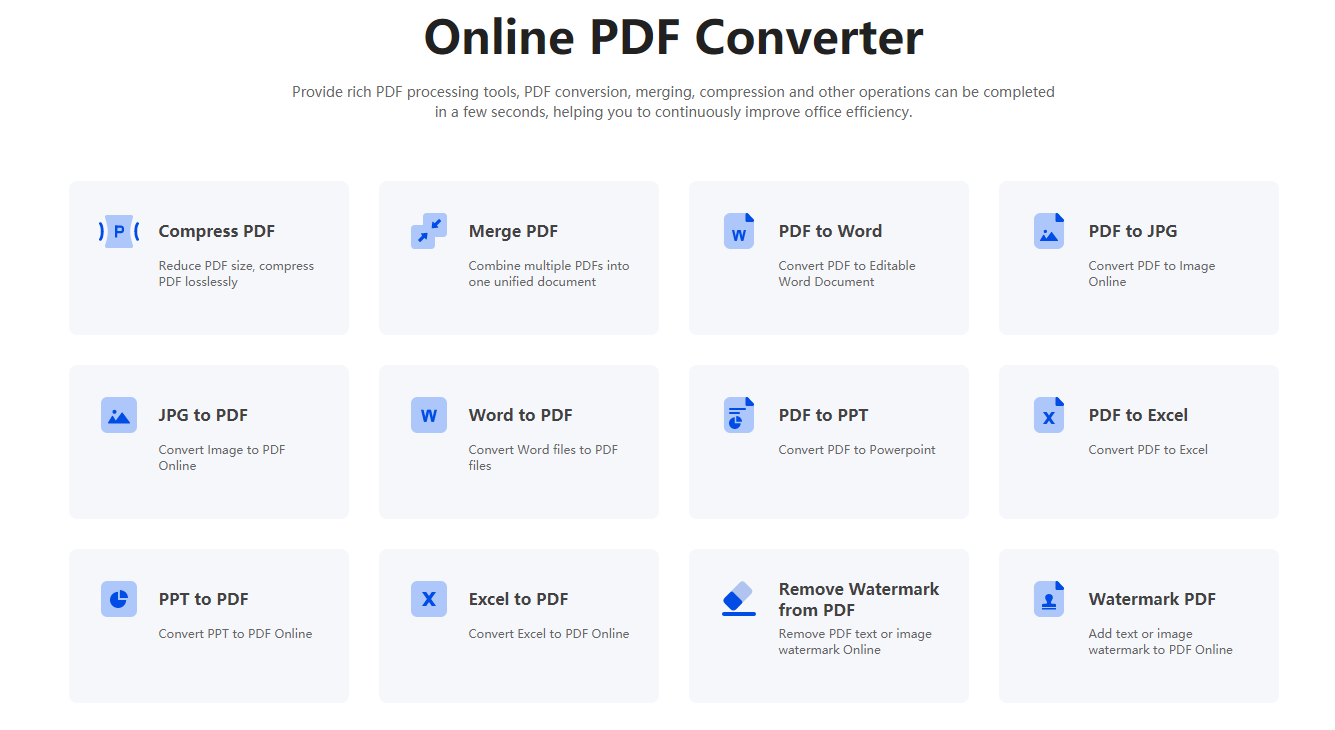 Step 2: Click the "Watermark PDF " icon to enter the document upload page, upload the document that needs to be online PDF watermarked
Step 3: Set the type of adding watermark, click the "Start Now" button to realize online PDF watermarking
Step 4: Click the "Download" button to get the online PDF watermarked document
The above is the tutorial on how to perform online PDF watermarking. If you learn this operation, you will no longer have to worry about your work being infringed. Those who need it, learn it quickly and use it for life!