The creators of the works are afraid that others will embezzle their works, so they will mark the works, which is a behavior of their copyright protection. However, this mark attached to pictures and documents is what we commonly call a watermark. As we all know, PDF files have a very good reading experience and high security, and become one of the file formats widely used by people, but even PDF files known for their security still need to be prevented from being stolen by others. Watermark PDF files,
Next, the editor will teach you how to add watermark to DF, and let's follow the editor to learn!
Step 1: Open the online PDF editing and processing platform: www.pdfasset.com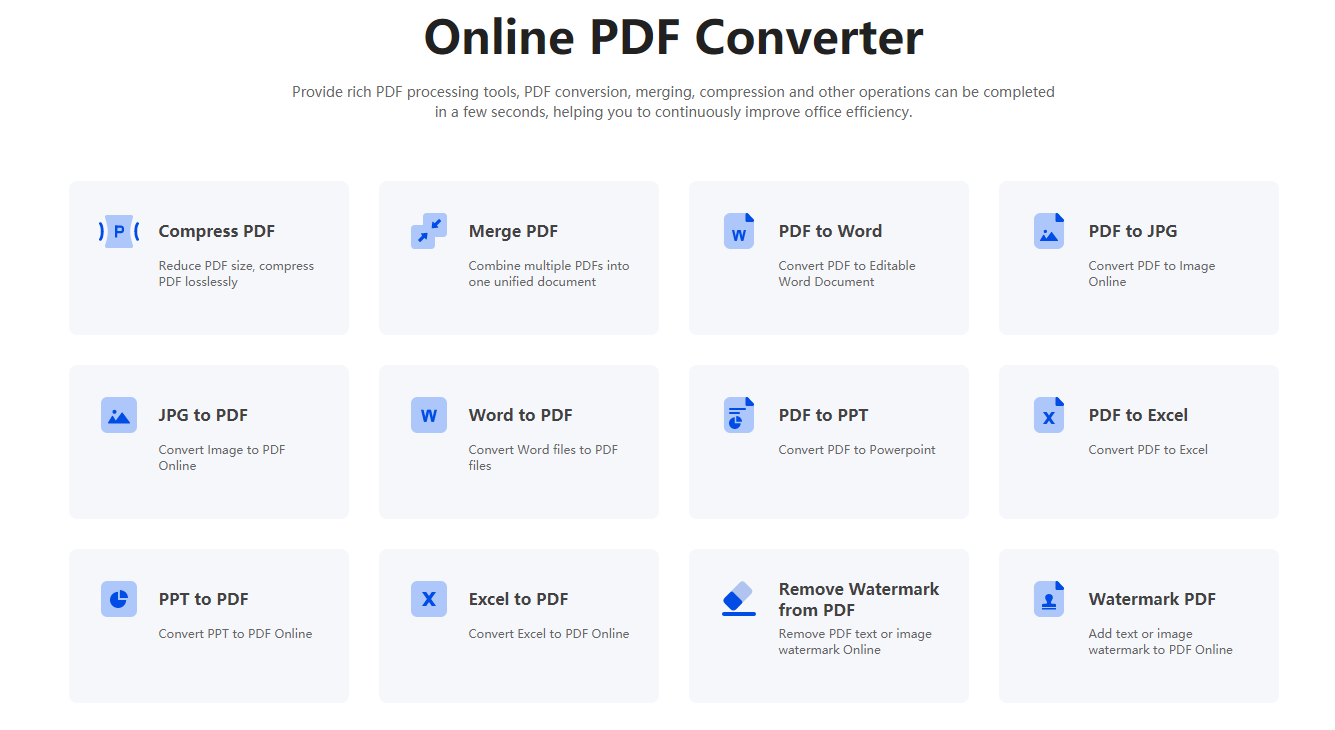 Step 2: Click the "Watermark PDF" icon to enter the document upload page, upload the document that needs to be watermarked in PDF
Step 3: Set the type of watermark to be added, and click "Start Now" to complete the PDF watermarking operation.
Step 4: Click the "Download" button to get the PDF watermarked document
The above is the whole process of PDF watermarking! Is it so easy? As long as the friends master the above methods, they can effectively prevent others from misappropriating their works. Friends who need it can also learn it. With this method of adding watermark to PDF, you can add a layer of protection to your PDF file!