Some companies usually add watermarks to PDF materials for publicity and promotion, and some companies also add watermarks to their PDF files in order to prevent PDF files from being commercialized. So how to add watermarks to PDFs?
In fact, there are two types of PDF watermarking, one is PDF adding text watermarking, and the other is PDF adding image watermarking. Next, I will introduce the method of adding PDF watermarking.
First open the online PDF editing and processing platform: www.pdfasset.com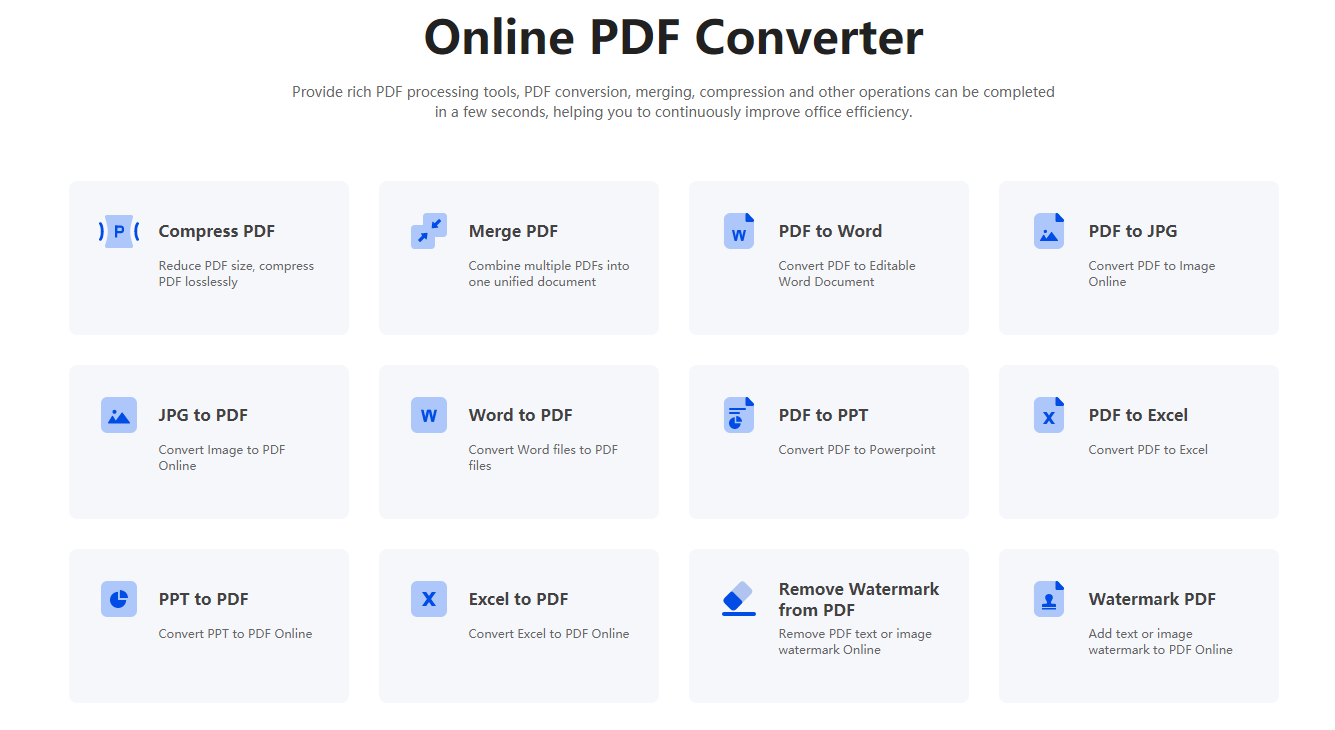 Click the "Watermark PDF " icon to enter the PDF document upload page
Upload documents that need to be watermarked in PDF, set the type of watermark to be added, support PD plus text watermark and PDF plus image watermark
Click "Start Now" to complete the PDF watermarking operation
Click the "Download" button to get the PDF watermarked document
The above is the operation steps of PDF watermarking. Quickly practice, it will help to better master this skill.
In short, PDF watermarking is a highly functional logo, and it is also a ritual operation. If you want to protect the document from malicious use by others, you can try this method when the PDF document is published.