The watermark can be an artistic signature or a team certification. Did you know that PDF documents can also be watermarked?
Adding watermarks to PDFs can also highlight individuality and prevent theft. So how do you do it? Guys, look down:
First, go to the PDF online processing platform: www.pdfasset.com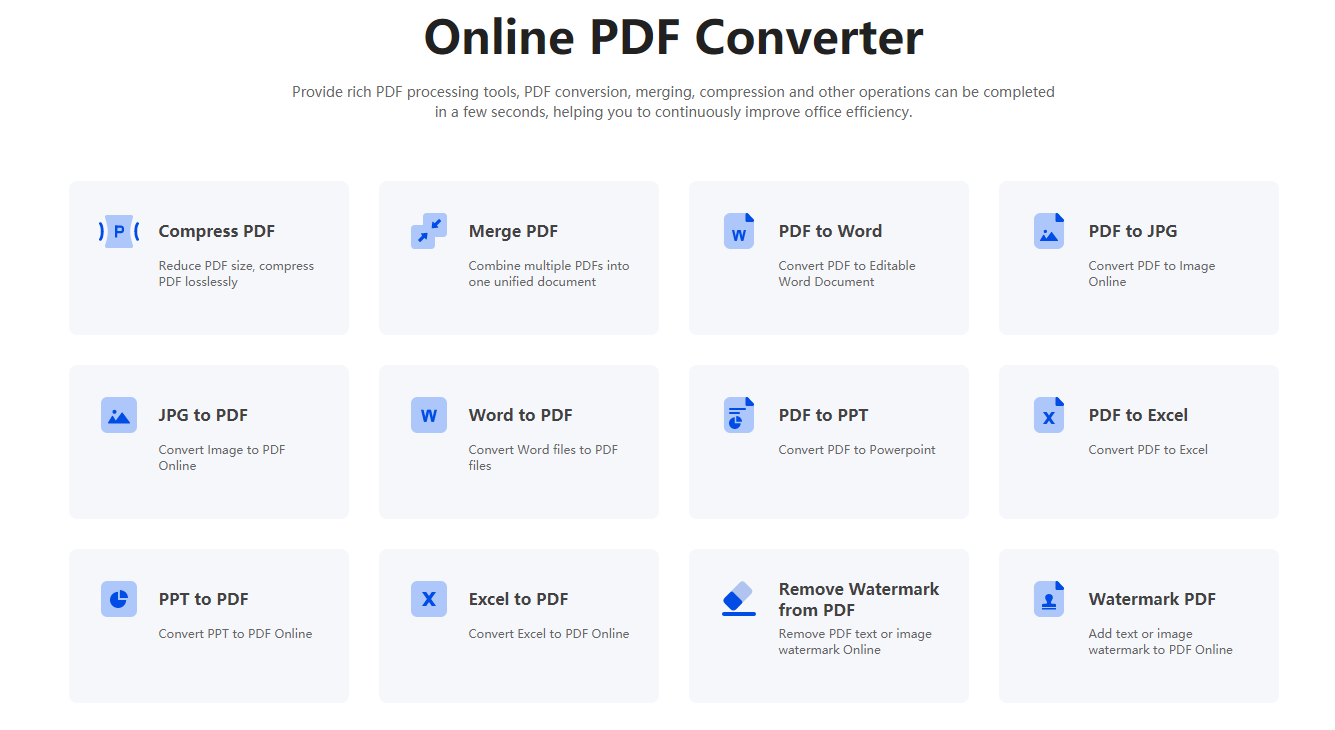 Then click the "watermark PDF " icon to enter the PDF document upload page and upload the PDF document that needs to be watermarked
Then enter the watermark content and click the "Start Now" button to start adding watermark to PDF
After the addition is successful, click the "Download" button to get the added document
Using this method, it is very easy to complete the operation of adding watermark to PDF, which is very simple and convenient.