Because of its portability, not easy to modify, and easy to store, PDF files have become the mainstream documents in the daily work and study of many friends. Whether it is Word, Excel or PPT, they are all used to saving in PDF format. But sometimes there is a little more data and a few more pictures are added, and the PDF file will occupy dozens or even hundreds of MB of space. Especially for those who do not have PDF compression software installed, too many high-quality PDFs not only occupy space, but are also inconvenient to copy and view.
Now, I will teach you a way to compress PDF online, you don't have to be afraid without compression software!
The first step is to open the PDFasset website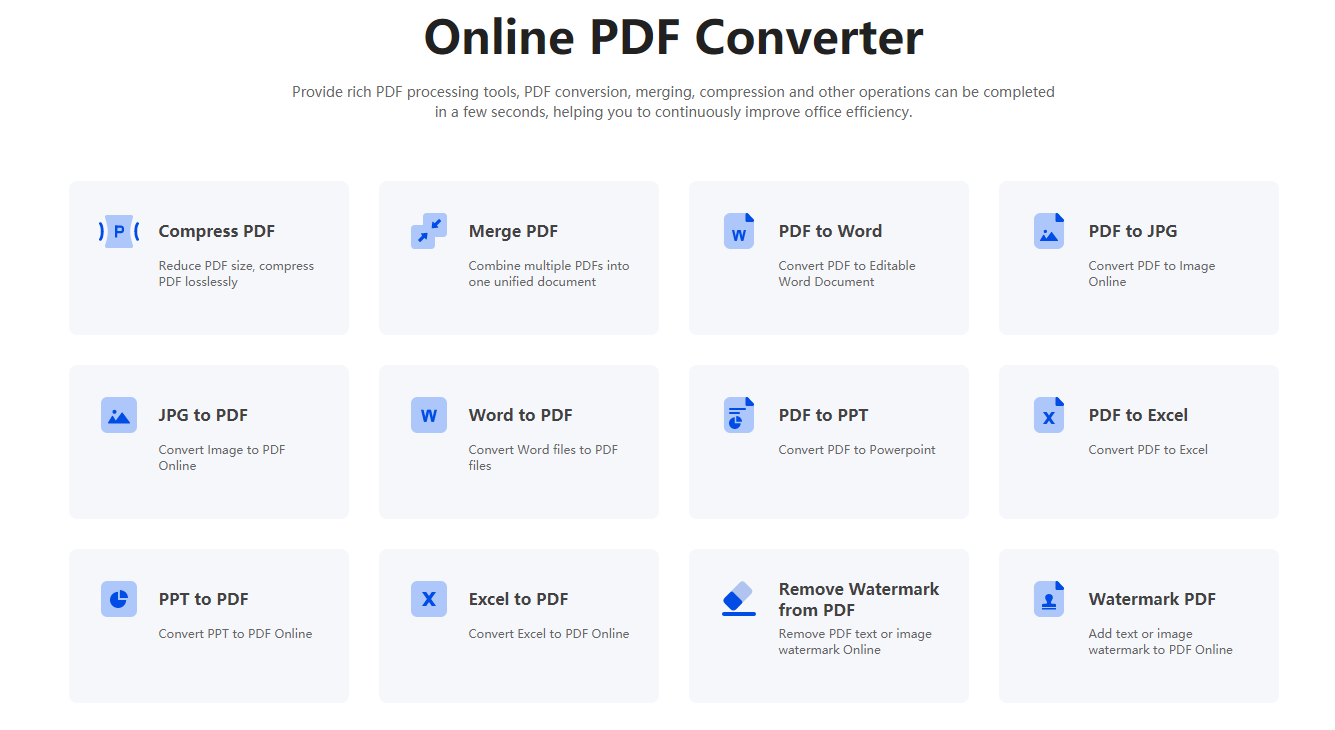 The second step, click the "Compress PDF " icon to enter the PDF document upload page, and add the PDF document that needs to be compressed to the window
The third step, click "Start Compression" to complete the online PDF compression
The fourth step, after the compression is successful, click the "Download" button to get the compressed file
The above is a tutorial on using the PDFasset website to realize the online PDF compression method. In addition to completing the online PDF compression, it also supports the conversion of PDF to Word, Excel, PPT, pictures and other file formats. Therefore, if users want to convert PDF online, or process PDF online, they can use the PDFasset website.