How to merge PDF documents online? PDF documents are being used by more and more people because they can keep the document content fixed. In order to complete the work better, we also need to master some necessary PDF processing skills, such as how to convert PDF into word? How to compress PDF documents to be smaller? And how to merge PDF documents. Today, I want to share with you the method of online PDF merger, let's take a look.
1.Search to find the official website of PDFasset, enter the homepage of the website and click [ Merge PDF] on the page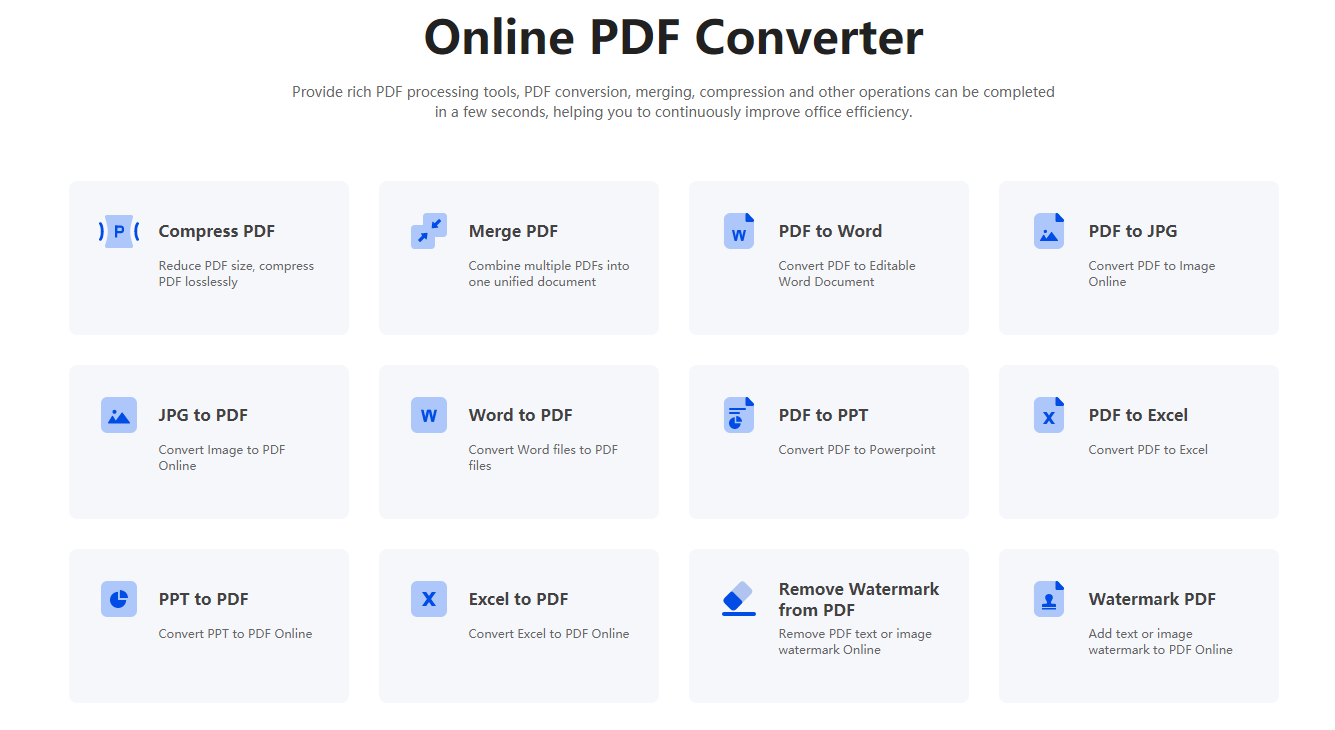 2.After entering the new page, click [Select File] to open the pop-up window for uploading documents, find the PDF file that needs to be merged, hold down Ctrl to make multiple selections, and then click [Open] to upload
3.After the document is uploaded successfully, set the output file name, then click [Start merging], click [Download] after the merging is complete, and save the file
How to merge PDF documents online? The above are the steps to merge PDF documents online. Is it easier than expected? Have you learned it?