Colleagues in our company department want to travel abroad. To apply for a visa on arrival, they need to upload documents such as passports. When everyone completed the formalities to prepare for the trip, a friend said that when he uploaded the documents, the visa system indicated that the document was too large and could not be successful. upload. At this time, another friend turned on the computer calmly, and used online PDF compression to help him solve the problem. So I took a look and found that he uses PDFasset for PDF compression, let's see how it works!
First, go to the PDF online conversion platform: www.pdfasset.com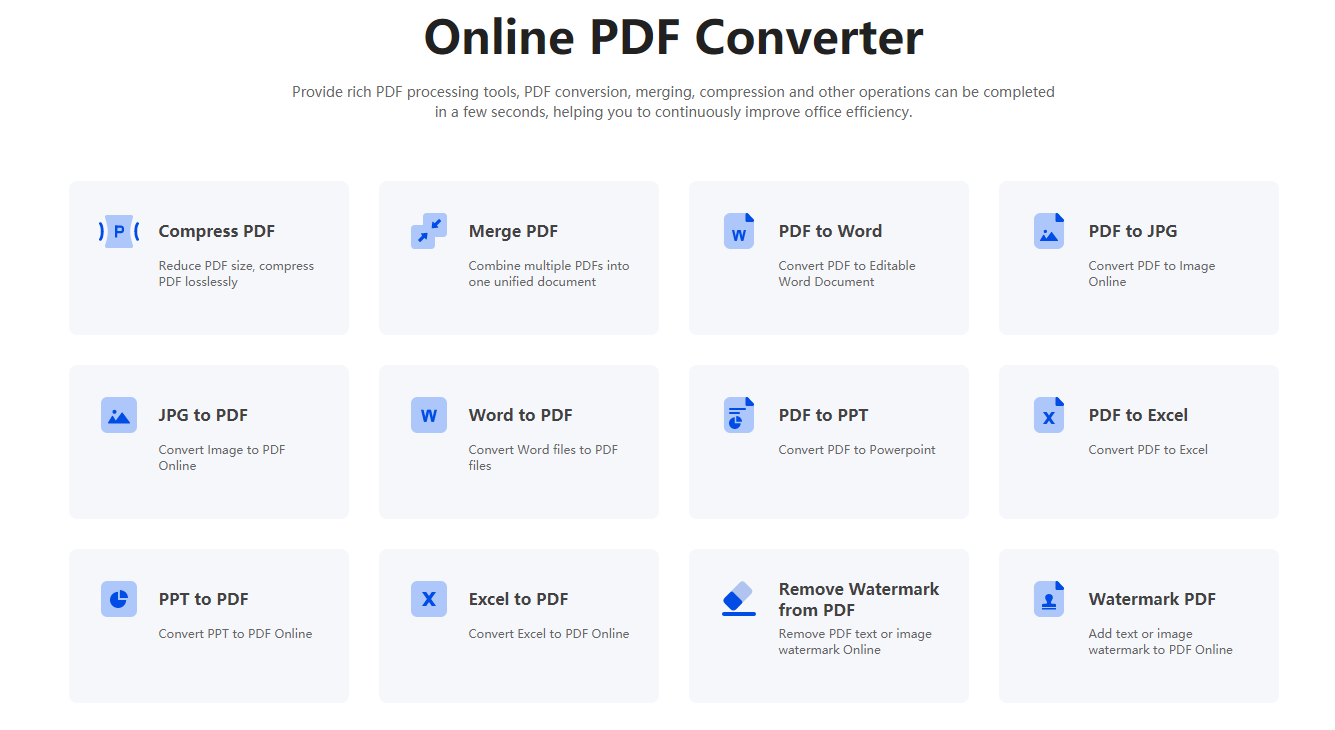 Next, click the "Compress PDF " icon to enter the document upload page and upload the document that needs to be compressed
Then, click the "Start Compression" button to realize online PDF compression
Finally, click the "Download" button to get the compressed file
This online PDF compression method is not only easy to operate, but also works well; it also saves the trouble of downloading and installing software, it is worth a try!