I rushed to work in a hurry. Before I got to the company, I received a PDF file from the leader for me to revise. I wanted to take advantage of the bus time to learn about today's work tasks, so I clicked to download the PDF file , I found that the download speed is not as fast as I imagined. After a closer look, this PDF file is as high as hundreds of M. Why don't you download it while you are on the road? I thought that the company should download it. But I never imagined that when I was already sitting in the office, the download progress was only 50%. The most serious problem is that after I have finished modifying this PDF file, I still need to send it back to the leader, which will consume a certain amount of money. time! Finally, I worked hard to wait until the download was finished, and I immediately took out the long-collected online PDF compression artifact to compress the file, and compress the PDF file to the maximum extent while keeping the document quality unchanged. Next, please take a look at how to operate online PDF compression!
First, go to the PDF online conversion platform: www.pdfasset.com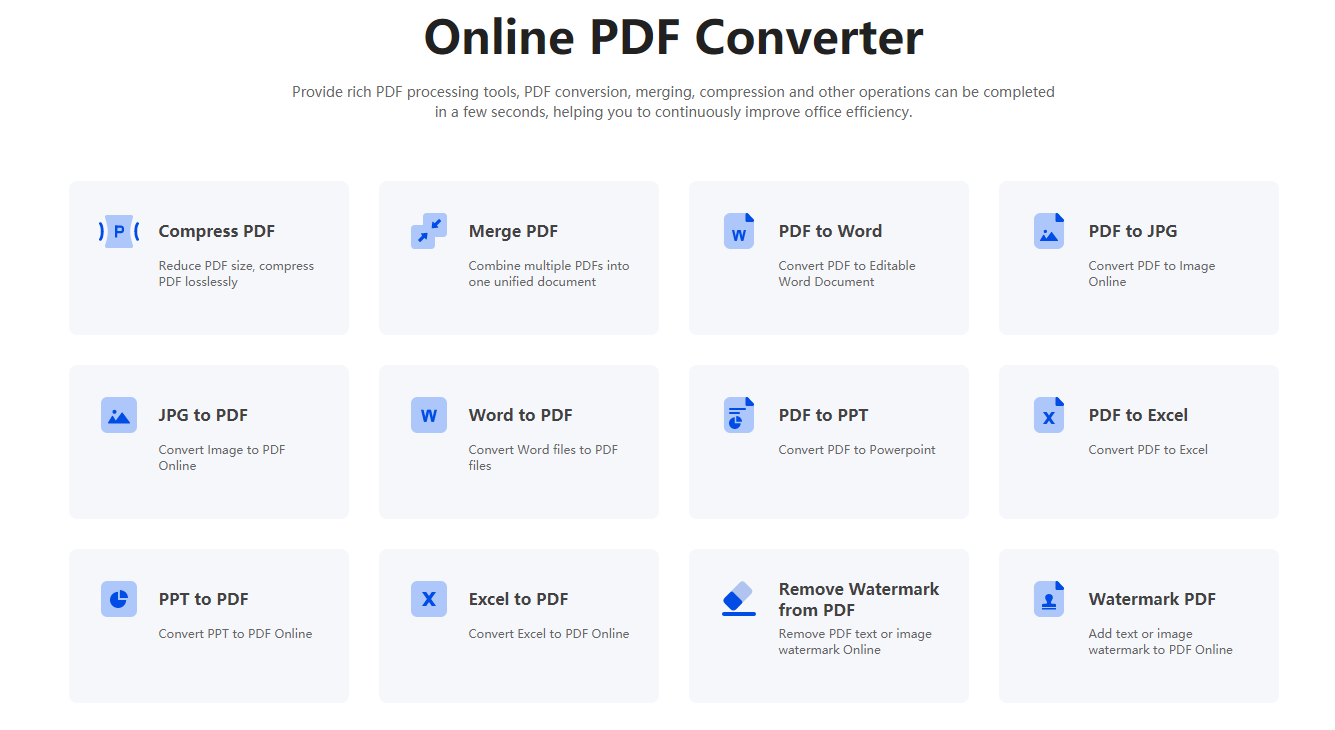 Next, click the "Compress PDF" icon to enter the document upload page and upload the document that needs to be compressed
Then, click the "Start Compression" button to realize online PDF compression
Finally, click the "Download" button to get the compressed file
The above is the whole process of online PDF compression operation, so that the compression can not only allow the normal transmission of the PDF file, but also does not affect the reading at all. If you are also troubled by your PDF file being too large, please go to PDFasset to experience it!