The company has a database of job content, but very few people use it. Because the database only accepts PDF files whose file size does not exceed 15M, slightly larger PDF files must be compressed before uploading. I found a PDF online conversion platform: PDFasset. This website actually provides online PDF compression. On this website, I performed PDF compression operations and found that it is really useful. Here is a brief introduction to how to perform online PDF compression operations:
First, go to the PDF online conversion platform: www.pdfasset.com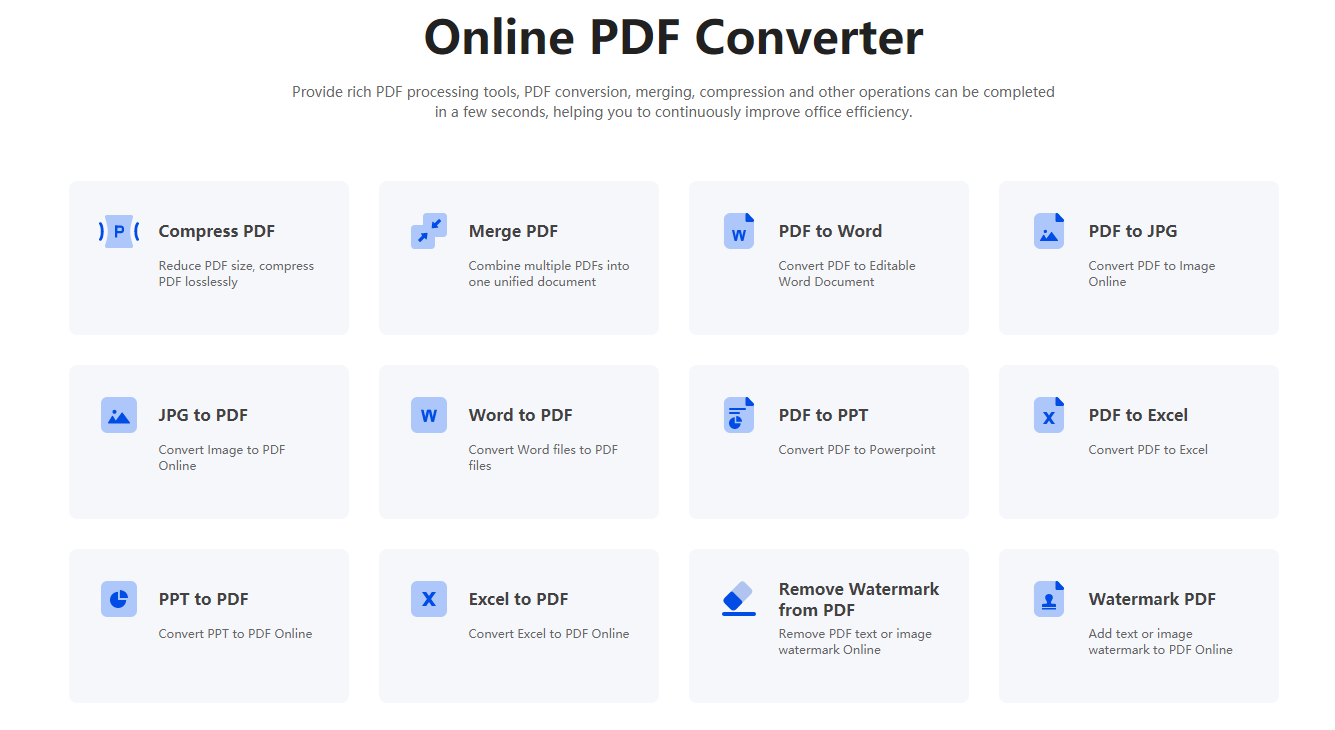 Next, click the "Compress PDF" icon to enter the document upload page and upload the document that needs to be compressed
Then, click "Start Compression" to realize online PDF compression
Finally, click the "Download" button to get the compressed file
In the case of ensuring that the content of the PDF file is not deformed, it can also maximize online PDF compression. So so easy to use online PDF compression, how could I not recommend it!