Today's social development is changing with each passing day. If it is a young person, it is the most basic requirements of today's society to be able to know a computer, English, and a car. Almost everyone uses a computer, and the use of office software is a must-have basic skill. Generally speaking, like word, excel, ppt, everyone is relatively proficient, and they are often used, and the general operations can be mastered, but when it comes to pdf, many people have a big head, and pdf often needs to be converted with other file formats. , you will encounter many problems. So how to remove watermark from pdf for free?
Open the website and enter www.pdfasset.com
After entering the website, select the "Remove watermark from PDF" function, and then click "Upload File"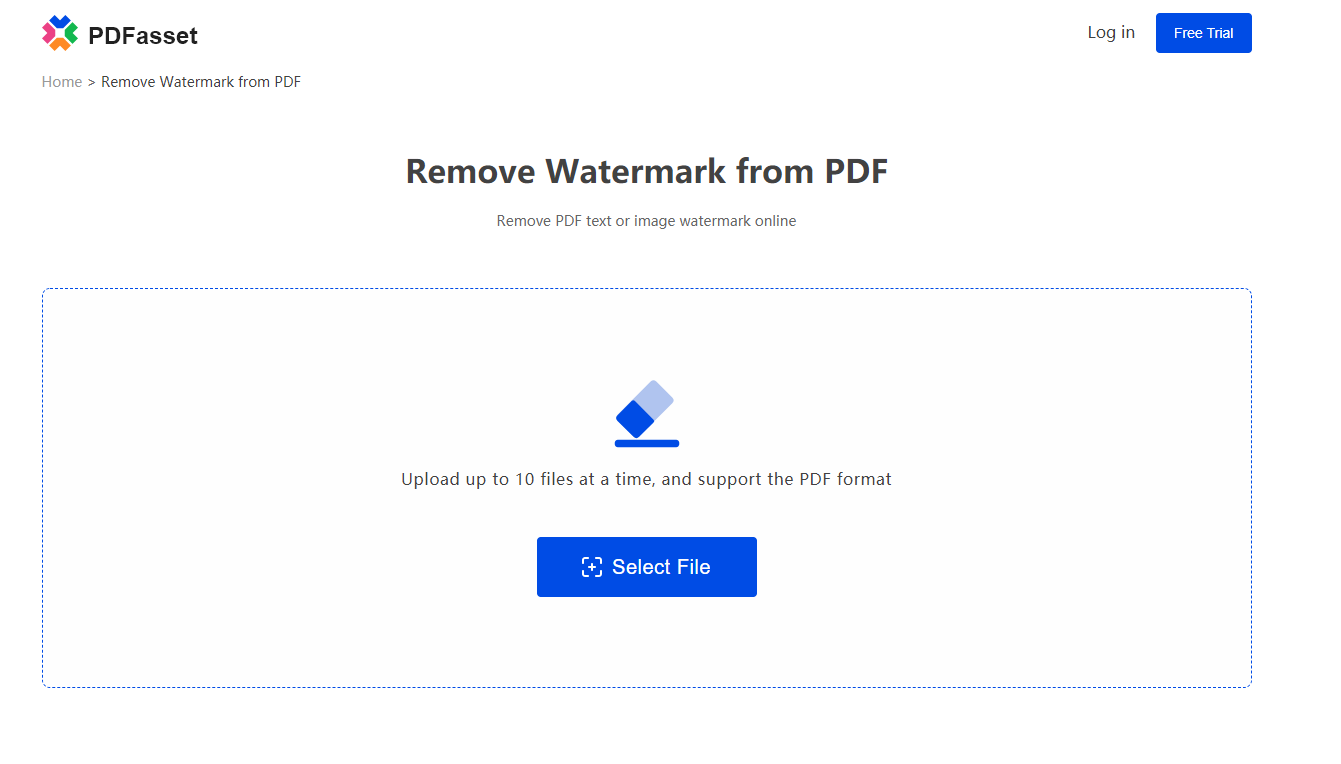 After the PDF file is uploaded, we click the "Start Removal" button, wait for a few seconds, and the watermark of the PDF file will be removed;
Then select "Download" to save the watermark-removed PDF file to the desktop;
The above is the operation steps of PDF watermark removal. If you learn the above operations, you can easily complete the task of PDF watermark removal. It is convenient and fast. Friends who need it, go to PDFasset to experience it!