As young people working hard in the new era, my friends must hate those who like to get something for nothing. We get very angry whenever the results of our hard work are stolen. Especially when we think that it is safe to save some documents in PDF format, it is difficult for others to copy and paste, but there are always shameless people who take screenshots to steal, which makes people want to cry! Of course, saving in PDF format is a good way, but in order to avoid being screenshotted, it is more secure to add a layer of watermark to the PDF! So, let's learn how to add watermark to PDF together!
First, go to the online PDF document processing platform - www.pdfasset.com
Then click the "Watermark PDF " icon to enter the PDF document upload page, and add the PDF document that needs to be watermarked to the window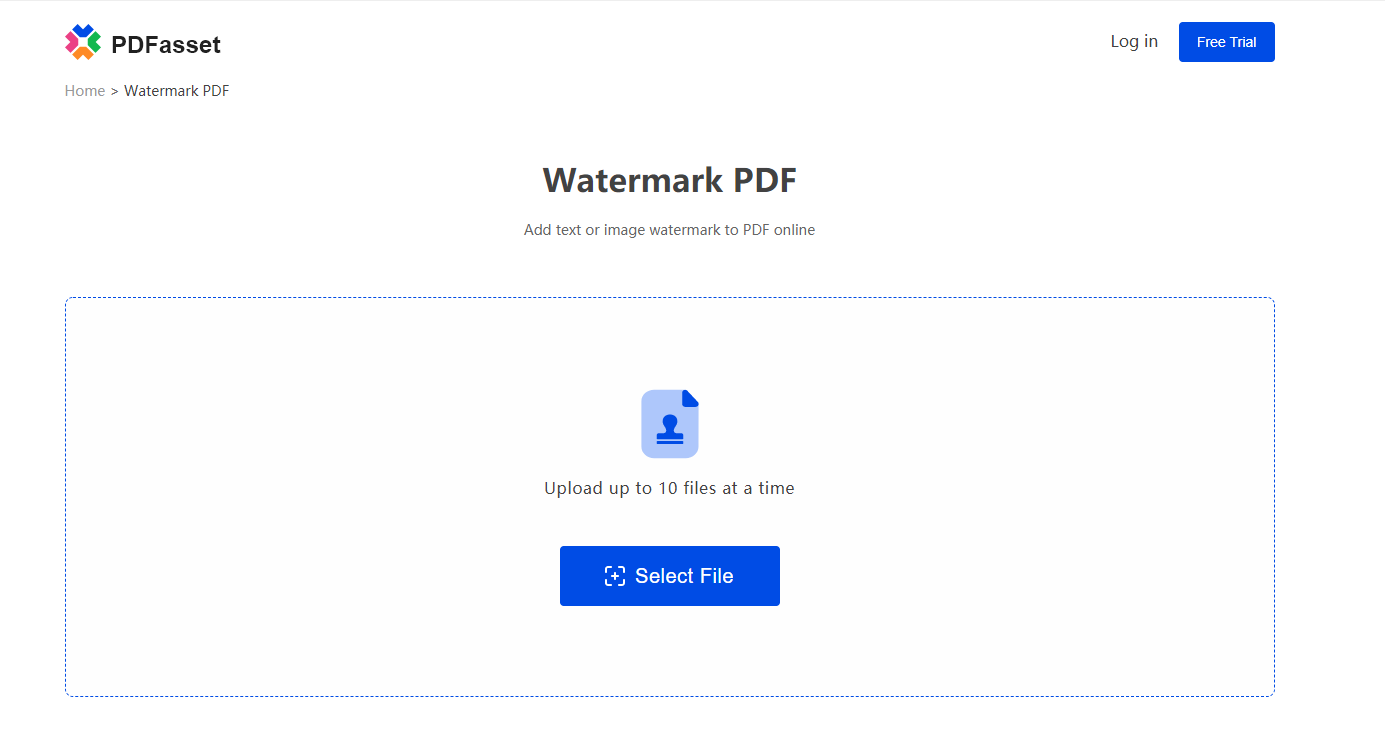 Then enter the watermark content, you can choose a text watermark or an image watermark, and click the "Start Now" button to start adding watermarks to the PDF
After the addition is successful, click the "Download" button to get the added document;
Some of them are very simple. Even if a watermarked PDF document is screenshotted, it will leave your mark!