We often use the PDF file format in our daily office and study, but what should we do if we want to convert the PDF file we are using into PPT, that is, the slideshow format? In other words, how to convert PDF to PPT directly online?
Problem description
How to convert online PDF to PPT?
Required tools
PDFasset online conversion processing platform
Operation method
First visit the PDFassetwebsite, open the browser, enter www.pdfasset.com
Click the "PDF to PPT" icon to enter the PDF document upload page, and add the PDF document to be converted into the conversion window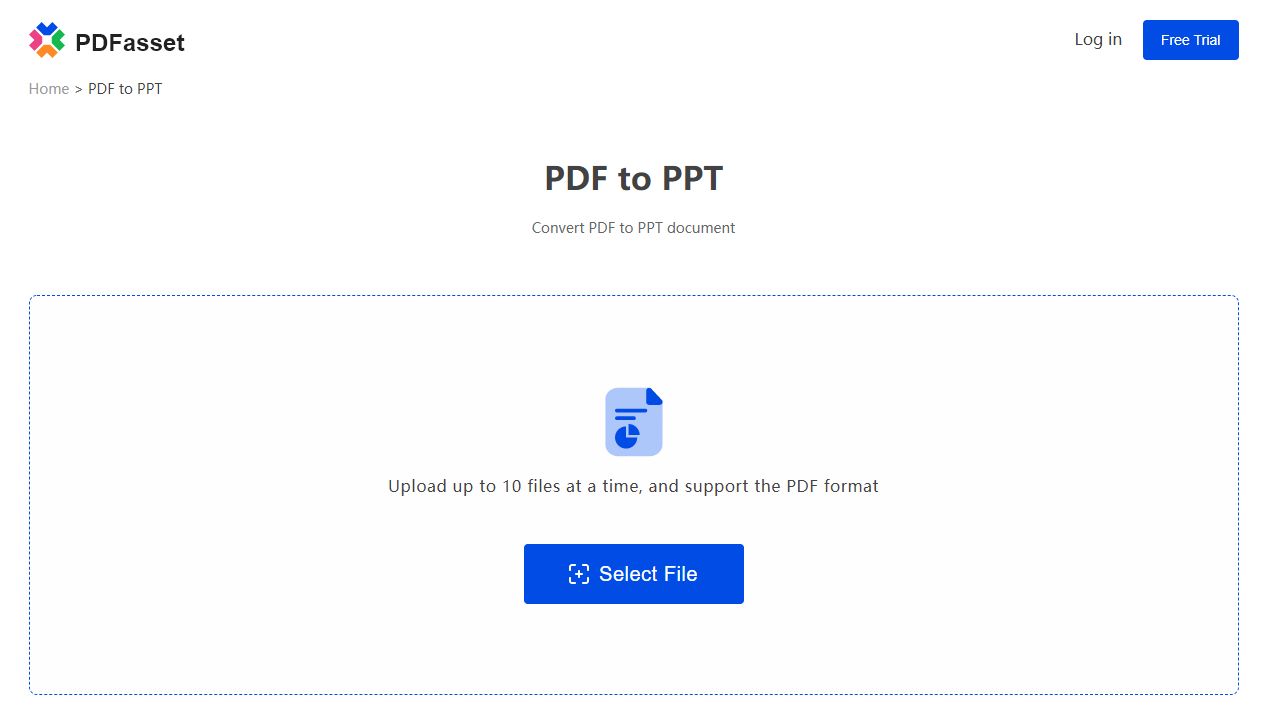 Click the "Start Conversion" button to convert PDF to PPT online;
After the conversion is successful, click the "Download" button to get the converted document;
The above is the operation method of using PDFasset to convert PDF to PPT slides. If you want to convert PDF files into other files, the same method can be easily implemented on the PDFasset website. Check out other tutorials and share.