Will you encounter such a situation, the pdf format cannot be edited and modified directly, the leaders are dissatisfied, and the employees are very anxious, what should I do? At this time, you can convert online pdf to ppt through PDFasset. Let's introduce how to convert online pdf to ppt:
First visit the PDFassetwebsite, open the browser, enter www.pdfasset.com
Click the "PDF to PPT" icon to enter the PDF document upload page, and add the PDF document to be converted into the conversion window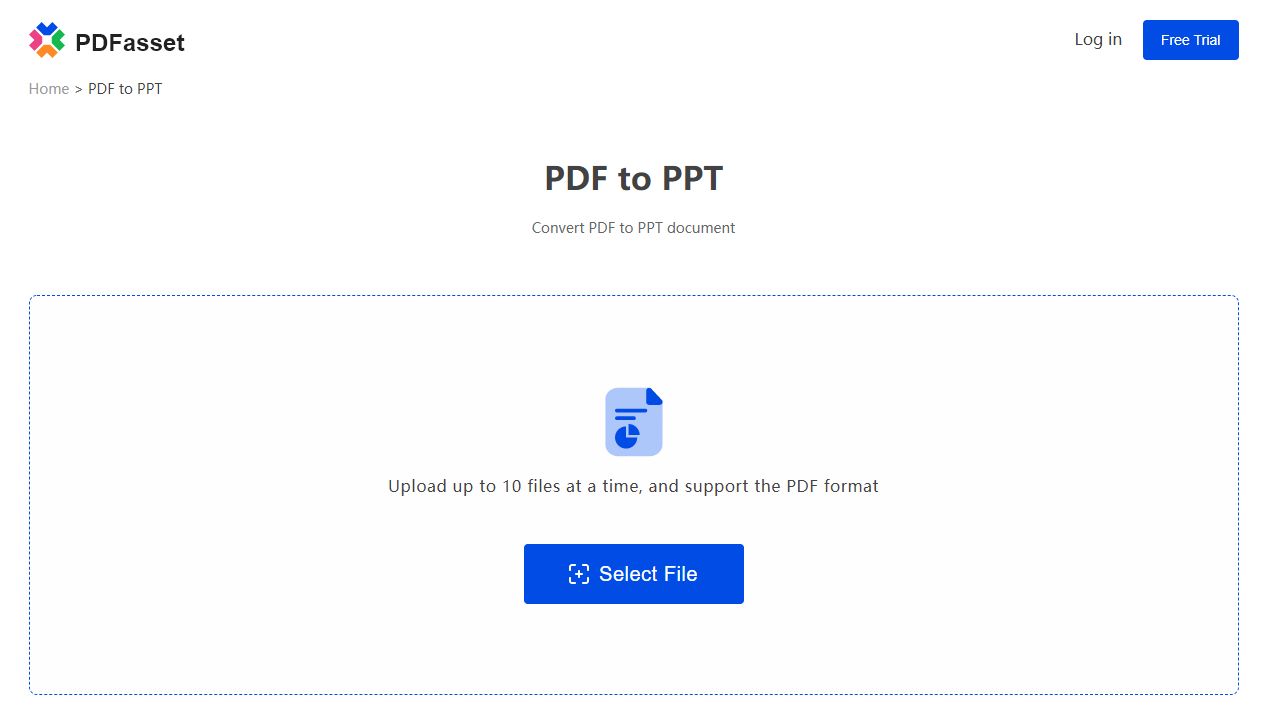 Click the "Start Conversion" button to convert PDF to PPT online
After the conversion is successful, click the "Download" button to get the converted document
Converting pdf to ppt online is just 4 steps to operate. Is it much simpler than you think? Let's learn it, so that you can easily cope with various related needs of daily work.