PDF is a document format commonly used by professionals in the workplace. As an office family, how to convert PDF to PPT is something we must know. Today, I will share with you how to convert online PDF to PPT. With it, we can convert PDF to PPT in just three steps. Come and get in the car with the old driver. Don't blink as it only takes 3 steps.
Open the PDF online conversion website: www.pdfasset.com
Click the "PDF to PPT" icon to enter the PDF document upload page, and add the PDF document to be converted into the conversion window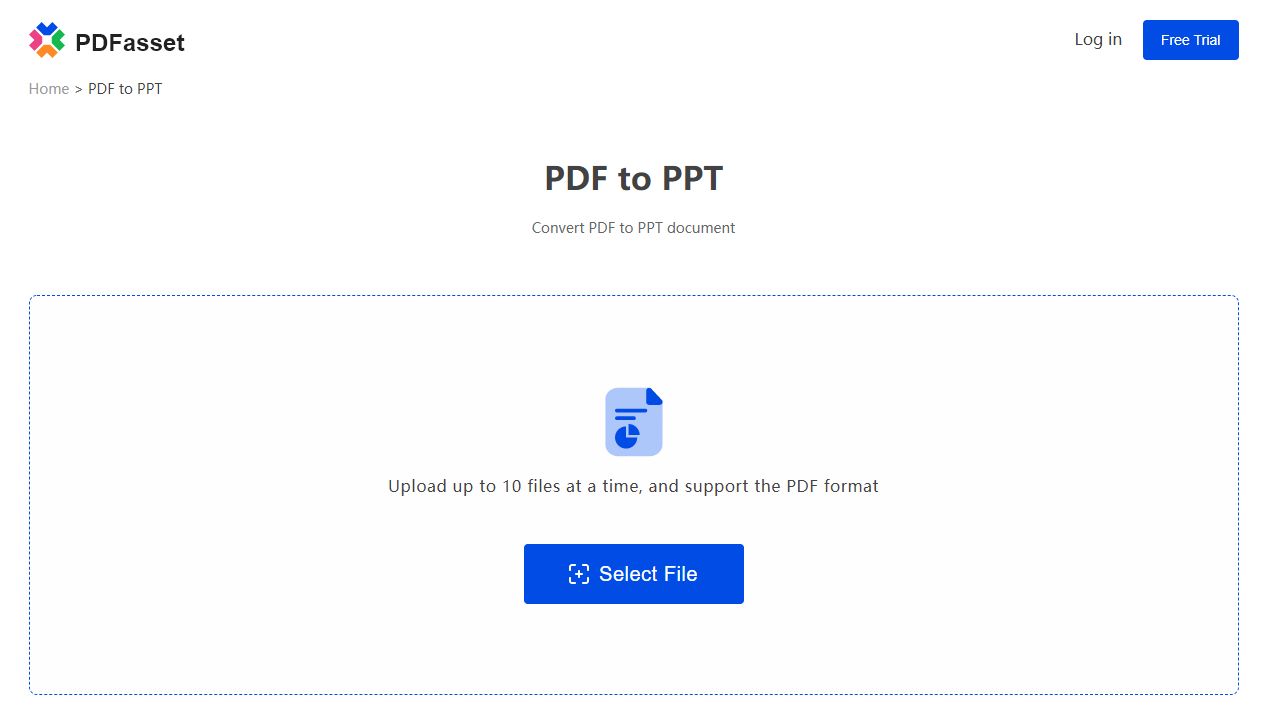 Click the "Start Conversion" button to convert PDF to PPT online;
After the conversion is successful, click the "Download" button to get the converted document, which can be easily done.
Converting online PDF to PPT using the PDFasset website looks very easy. Master the key in 3 steps. Next time you encounter someone sending you a PPT that is a PDF version, you can transfer it directly to your own PPT (the original PPT layout and colors will be copied over), you don't need to start from scratch, saving Save time and effort.