In today's Internet era, if we want to find any information, we usually go to the Internet to search. Now many materials on the Internet are pdf, and usually have watermarks, which will not only affect our reading experience, but also may affect our reading experience. File editing brings certain difficulties, so we must find a way to remove the watermark of the pdf file. Where is the online pdf watermark removal tool? Here we recommend a PDF online conversion platform - PDFasset, on this platform you can complete the work of PDF watermarking.
The first step is to open the website and enter www.pdfasset.com
The second step, after entering the website, select the "remove watermark from PDF" function, and then click "Upload File"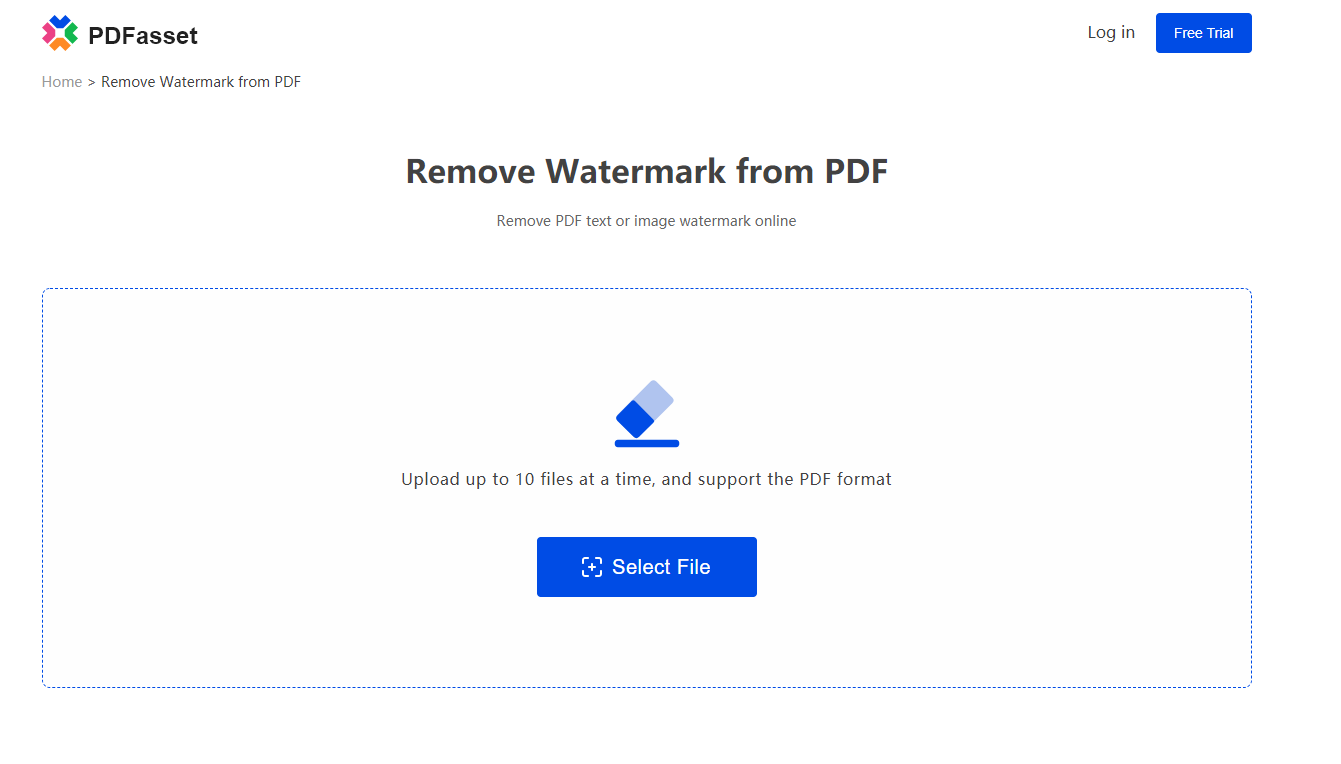 The third step, after the PDF file is uploaded, we click the "Start Removal" button, wait for a few seconds, the watermark of the PDF file will be removed
The fourth step, and then select "Download", you can save the PDF file with the watermark removed to the desktop
The above is the relevant introduction to online pdf watermark removal? After reading this article, I believe that everyone has mastered the method of online pdf watermark removal. The method of using PDFasset to remove watermarks introduced in this article is relatively simple and easy to operate. It only needs a few very simple operations to successfully remove pdf watermarks.