Nowadays, the phenomenon of stealing pictures and texts is not uncommon in life. How to protect the rights of their works is a problem that many people will encounter. One way that is often used is to add personal marks, that is, watermarks, to your own documents or pictures. So how to add watermark in pdf? Next, I will teach you the specific steps to add watermark to PDF!
Go to www.pdfasset.com and find the PDF watermarking function
Drag or add files to the document processing box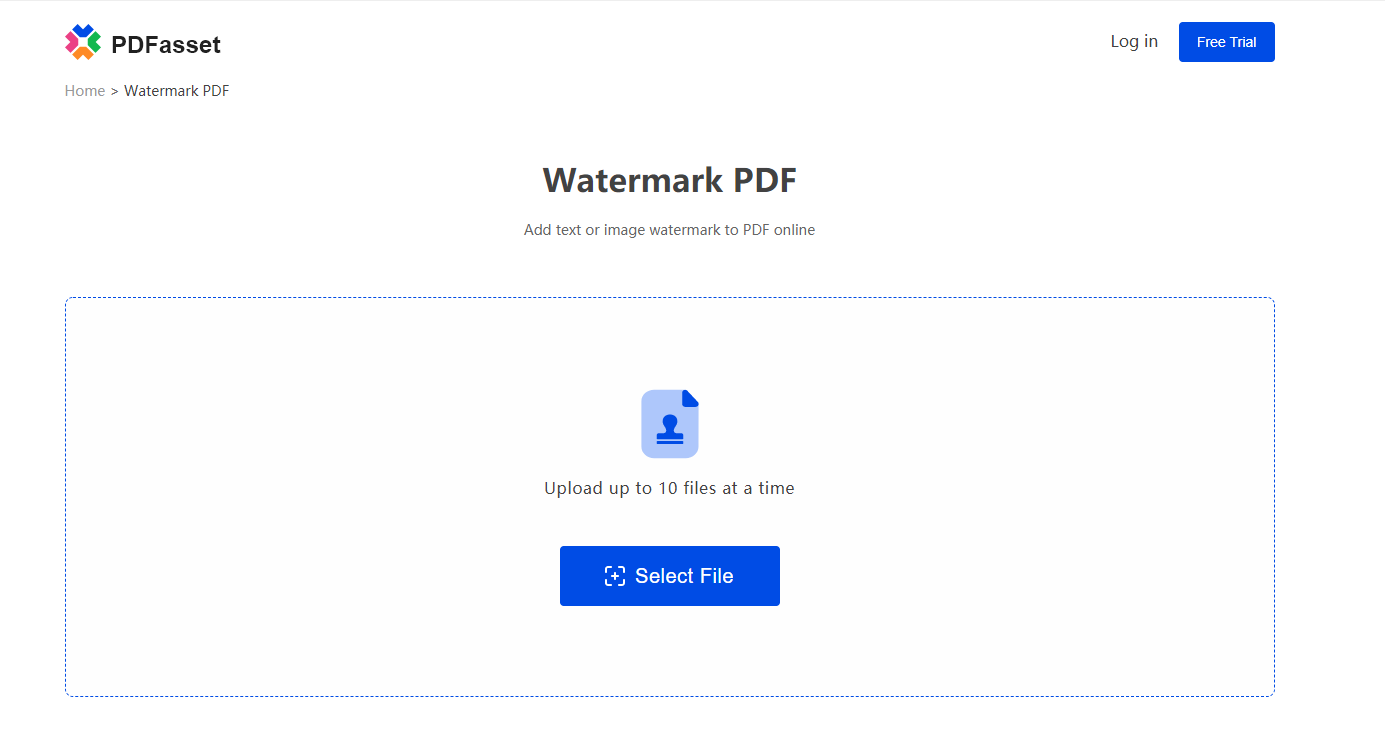 Set the content of adding watermark, you can choose text watermark, or picture watermark, and set watermark transparency, watermark placement layer
Click the "Start Now" button to start adding watermarks to the PDF document.
The above operation method of how to add watermark to PDF, I believe that everyone has learned how to add watermark to PDF after reading the above operation steps. In addition to adding watermarks, PDFasset can also support various document conversions, such as: PDF to JPG, PDF to Word, Excel, PPT and other operations. It has various functions and is very convenient. Friends in need can bookmark this website!