PDF are a form that is often used in our daily work. For example, when dealing with certain files, especially certain files that cannot be modified, the pdf format is often used directly. Nowadays, there are many pictures and files on the Internet that have watermarks. When the pdf document is watermarked, you can go to the PDFasset website to add the PDF watermark. Next, let's take a look at the specific operation steps of PDF watermarking with me!
Go to the online PDF document processing platform: www.pdfasset.com
Then click the "Watermark PDF" icon to enter the PDF document upload page, and add the PDF document that needs to be watermarked to the window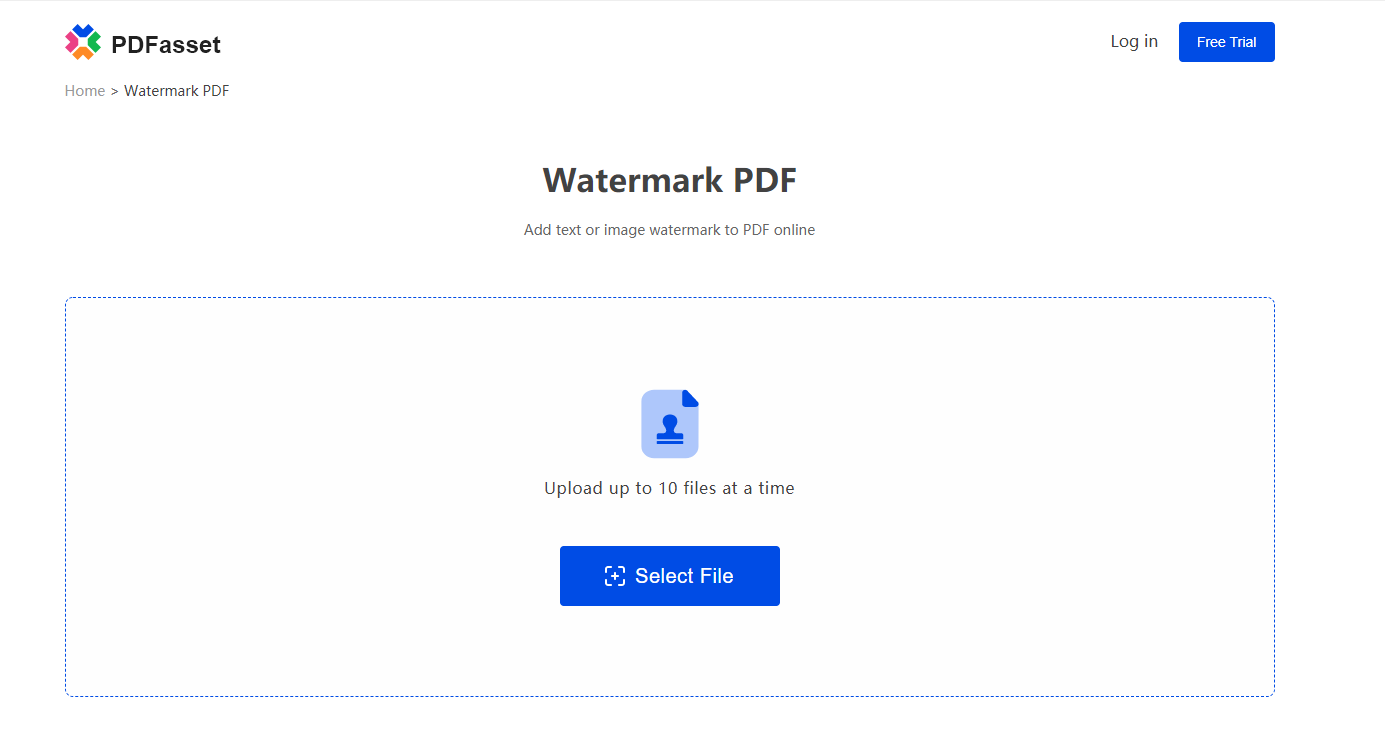 Add watermark text or image, click the "Start Now" button to add watermark to PDF online
After adding the watermark, click the "Download" button to get the watermarked document
The above are some methods of adding watermark to pdf introduced by the editor, I hope it will be helpful to you. It is recommended that you use PDFasset, because the platform supports batch conversion of PDF files and is a good assistant in your office life!