In our daily office, we often need to convert ppt files into pdf format. Why? Because compared with pdf files, although ppt files are easier to edit and typeset content, such as ppt can be used for various chart production, animation design, word art production, etc., but pdf also has its unique advantages, such as PDF has high security and is suitable for saving important and authorized files. The output quality of PDF is high, and the text, pictures and other information in the file will not be distorted after conversion to PDF. So, how to convert PPT to PDF format online? Follow me to find out!
Enter PDFasset official website, find "PPT to PDF" in all tools in the page navigation bar
After clicking to enter, click Select File in the middle of the page, find the PPT document that needs to be converted, click to select it and upload it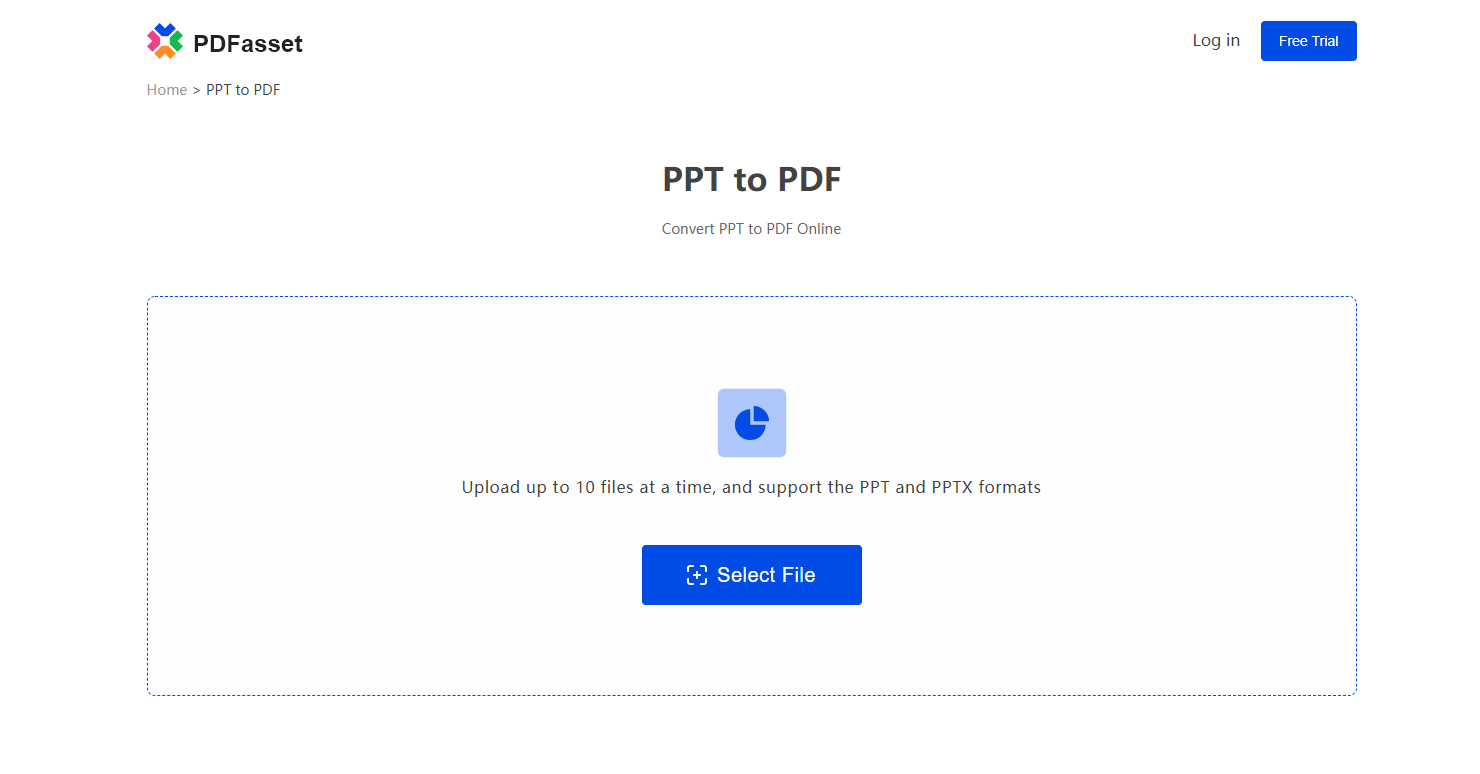 After the upload is complete, click on the page to start the conversion, and wait for a while to complete the conversion.
Click Download to download the converted PDF file locally.
The above describes the related operations of converting PPT to PDF. Compared with ppt files, pdf has strong compatibility, high integration and safety and reliability, and is more suitable for file transmission and storage. Therefore, we often need to convert ppt files. in pdf format. We can use PDFasset to convert PPT to PDF format online. It is very simple, convenient and fast to operate. I believe everyone can learn it soon.