Everyone must be familiar with ppt, if you are already an office worker. Then there must be an experience where the boss asks to make a ppt and submit it the next day. Although it is not difficult to make a ppt, it is easy to have errors in the ppt format when sending it to the boss. Although this is not our own problem, it may also reduce the impression score in the boss's mind. So in order to avoid this situation, many people will choose to convert PPT to PDF format. So how can these two formats be converted most quickly? That is to convert PPT to PDF online. Next, let's take a look at the specific steps with me!
First, open the PDF online conversion platform - www.pdfasset.com
Second, find "PPT to PDF" on the homepage of the website, click to enter the conversion window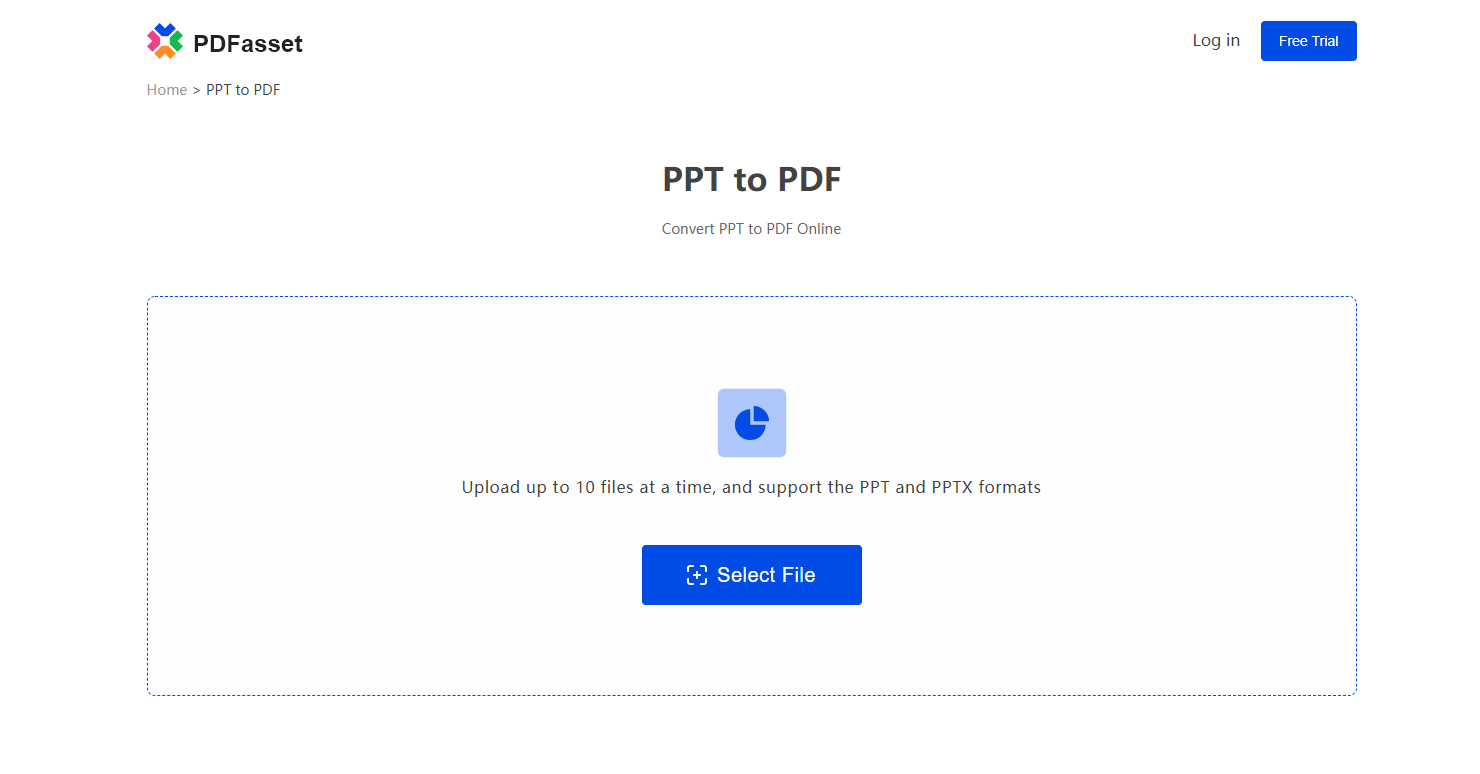 Then, click "Select Add File" to add the PPT that needs to be converted to the window
Finally, click "Start Conversion", wait for a few seconds to complete, then click "Download" to get the converted PDF
Presumably now everyone already knows what the method of converting PPT to PDF is. If you encounter this situation in the future, you can actually operate this method, which can help you quickly complete the task of converting PPT to PDF.