For friends at work, PDF is a more common form of file saving, because the software in PDF format can be opened on any device and can efficiently display the content of the file. However, PDF also has the disadvantage that it is difficult to modify directly. Therefore, we generally modify the files in other formats first, and then convert the files to PDF by methods. Among them, PPT is a commonly used modification file format. How to convert PPT to PDF? Today I'm going to teach you how to convert PPT to PDF online, let's take a look with me!
First, open the PDF online conversion platform - www.pdfasset.com
Second, find "PPT to PDF" on the homepage of the website, click to enter the conversion window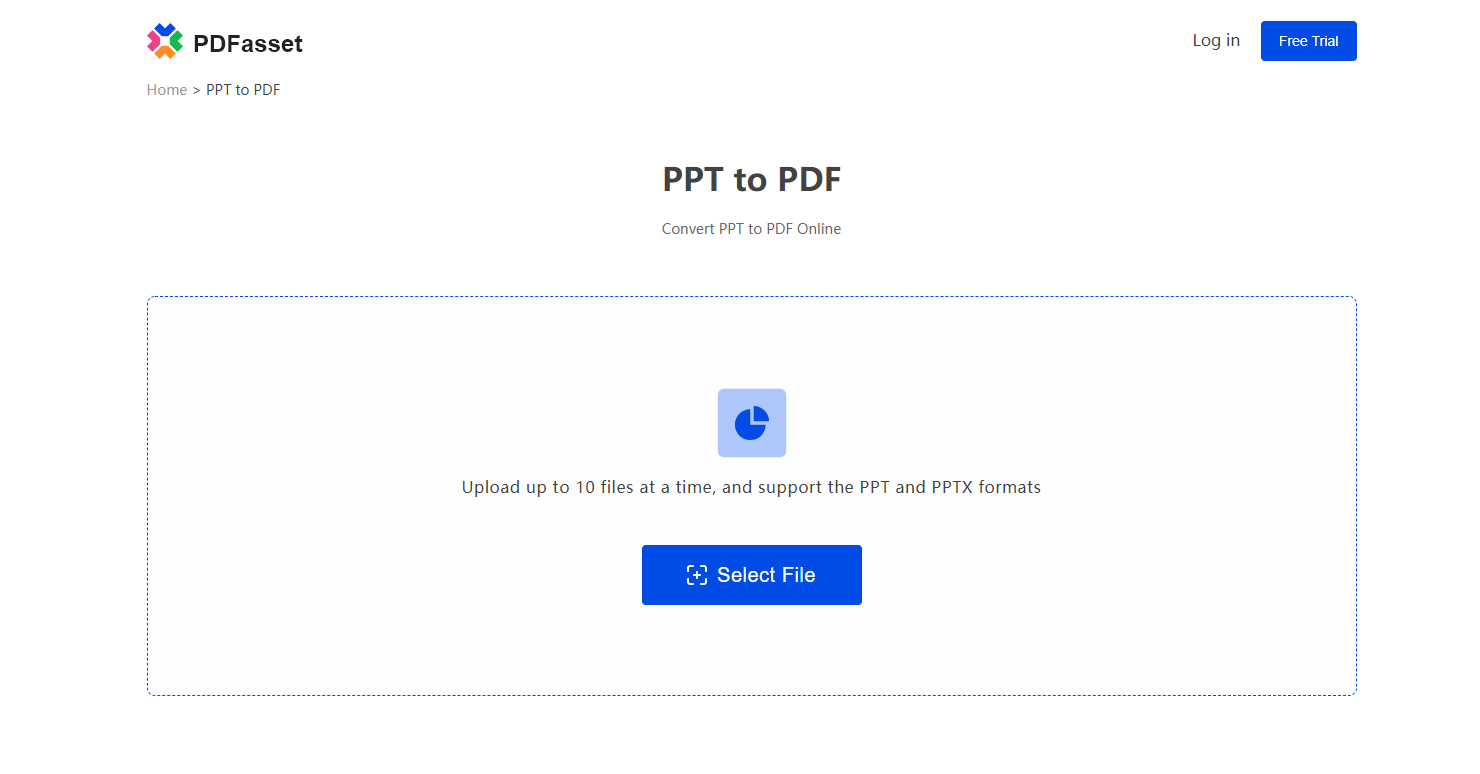 Then, click "Select Add File" to add the PPT that needs to be converted to the window
Finally, click "Start Conversion", wait for a few seconds to complete, then click "Download" to get the converted PDF
The above is the content of the online conversion of PPT to PDF shared today. I wonder if it will help you solve the problem of how to convert PPT to PDF? If you haven't learned this operation method, it is recommended to go to the PDFasset website to practice.