Seeing that the PPs made by others are very exciting, do you think your PPTs are not as beautiful as others? In fact, these good-looking PPTs are borrowed from other people's works. We searched a lot on the Internet, but many formats are in PDF. At this time, we need to perform the operation of PDF to PPT.
Step 1: Open the online PDF editing and conversion platform: www.pdfasset.com
Step 2: Click "PDF to PPT "option, enter the PDF file upload page, and select the PDF file to be converted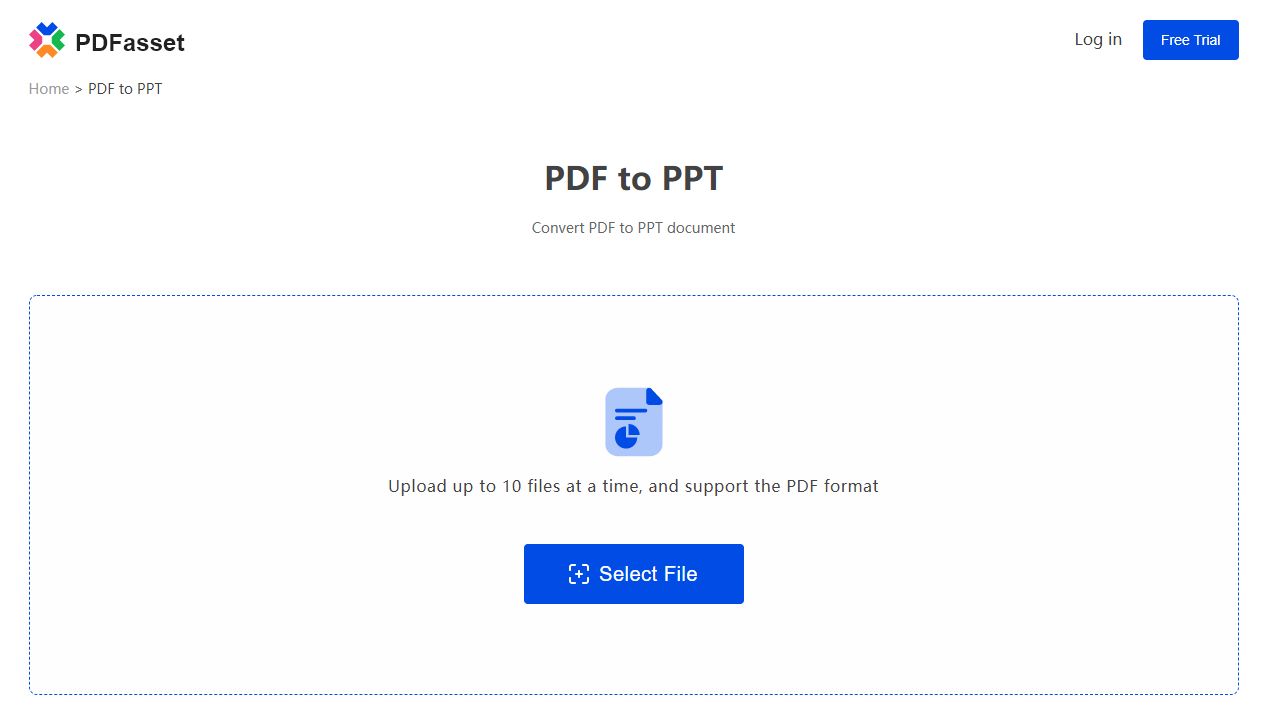 Step 3: After the file is uploaded, click "Start Conversion" to complete the online conversion of PDF to PPT
Step 4: Click "Download" to get the converted file
This website is simpler than those converters. It can solve the problem of converting PDF to PPT anytime, anywhere. In addition, including PDF to JPG, PDF to Word, PDF merging, PDF compression and other needs, all can be found on this website. Go ahead and try it!