Recently, the company is going to hold a customer meeting event. The boss asked me to make a speech PPT, so I checked the information online. The downloaded speeches are all in PDF format, which can only be viewed, not used. In order to quickly use these speeches in PDF format The best way to make PPT is to convert PDF to PPT, so how to convert PDF to PPT? PDFasset can do it.
The operation steps are as follows:
Step 1: Open the online PDF editing and conversion platform: www.pdfasset.com
Step 2: Click "PDF to PPT option", enter the PDF file upload page, and select the PDF file to be converted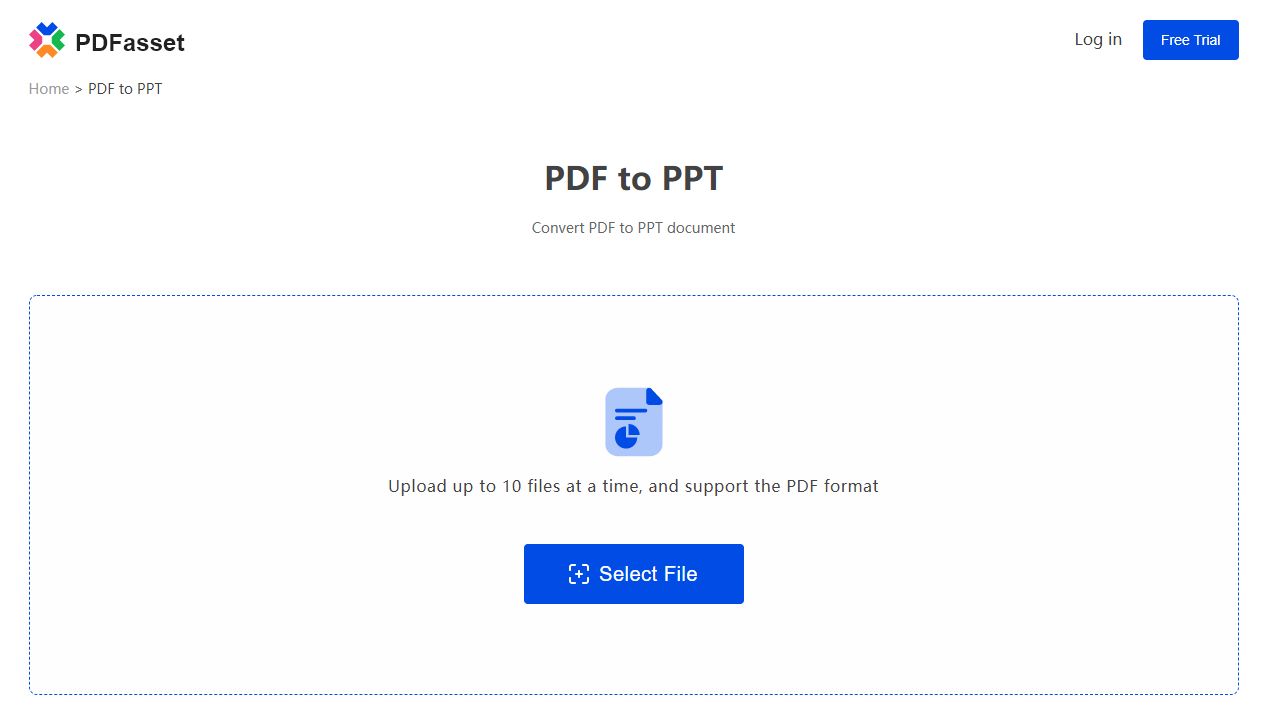 Step 3: After the file upload is complete, click "Start Conversion" to complete the online PDF to PPT conversion
Step 4: Click "Download" to get the converted file.
The above is the operation steps of converting PDF to PPT. Have you learned it? As a PDF online conversion platform, PDFasset not only provides online PDF to PPT, but also online PDF to Word, online PDF to image, online Word to PDF and other practical functions, friends in need, go to this website to experience it!