PDF files have the advantages of being easy to store, compatible with different versions, and will not be misplaced due to lack of fonts, so the presentation documents of public communication meetings are usually in PDF format. These documents may be shared with the participants, but in order to extract the content of the documents, you must turn the PDF into an editable and extractable PPT document. Some friends don't know how to do it, so let's learn the following PDF to PPT Convert online!
Step 1: Open the online PDF editing and conversion platform: www.pdfasset.com
Step 2: Click the "PDF to PPT" option, enter the PDF file upload page, and select the PDF file to be converted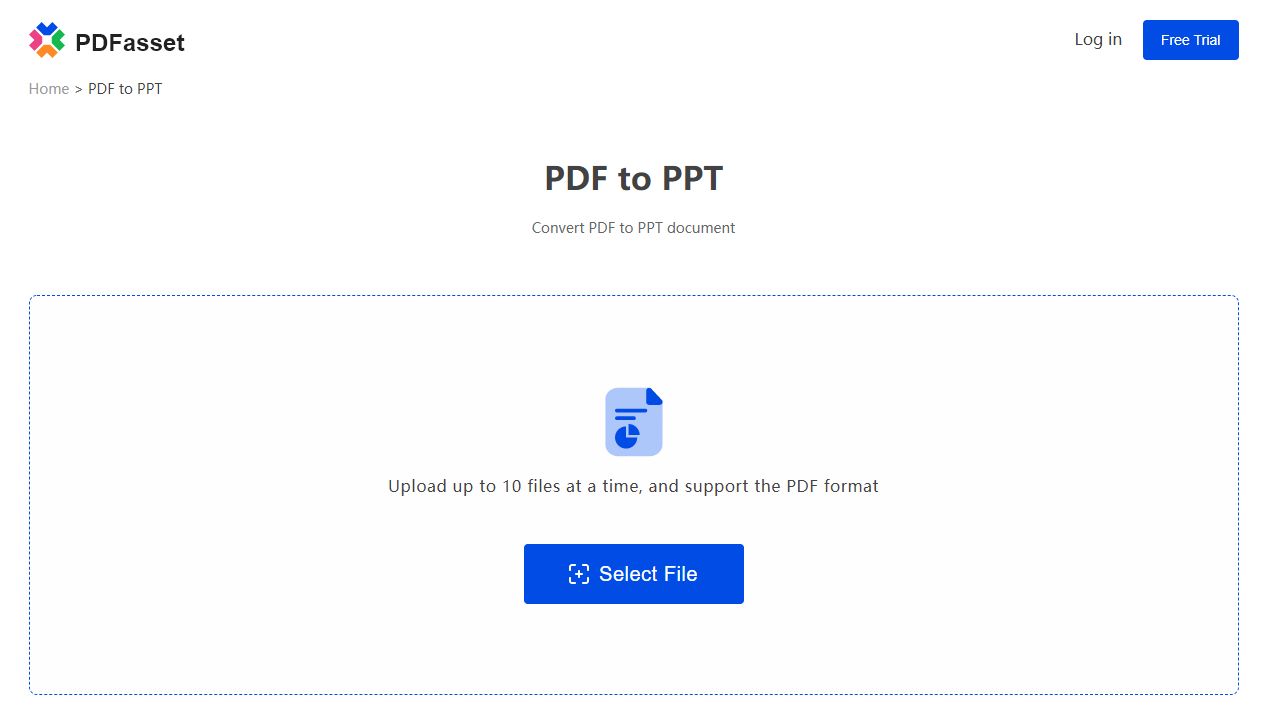 Step 3: After the file upload is complete, click "Start Conversion" to complete the online PDF to PPT conversion
Step 4: Click "Download" to get the converted file.
Master this method, the next time you receive a PPT in PDF format, you don't have to worry about typing the above content, you can copy and paste it directly!