There will be watermarks on many files to prevent theft, but if you use them yourself and need to edit and modify them again, the watermarks have been added, which is very inconvenient. After all, it is not as easy to remove as other software. So how can you remove the watermark from pdf with one click, so that the file can be edited at any time without being troubled by the watermark? Today, we will introduce several methods to remove watermarks in this article. I hope that everyone can learn it, and then you will not be troubled by the fact that the watermarked files cannot be edited and modified. Here, I also remind you that you must make sure the file is correct before adding the watermark.
How to remove watermark in pdf batches
First prepare a PDF with a watermark
Open the website and enter www.pdfasset.com
After entering the website, select the "remove watermark from PDF" function, and then click "Upload File"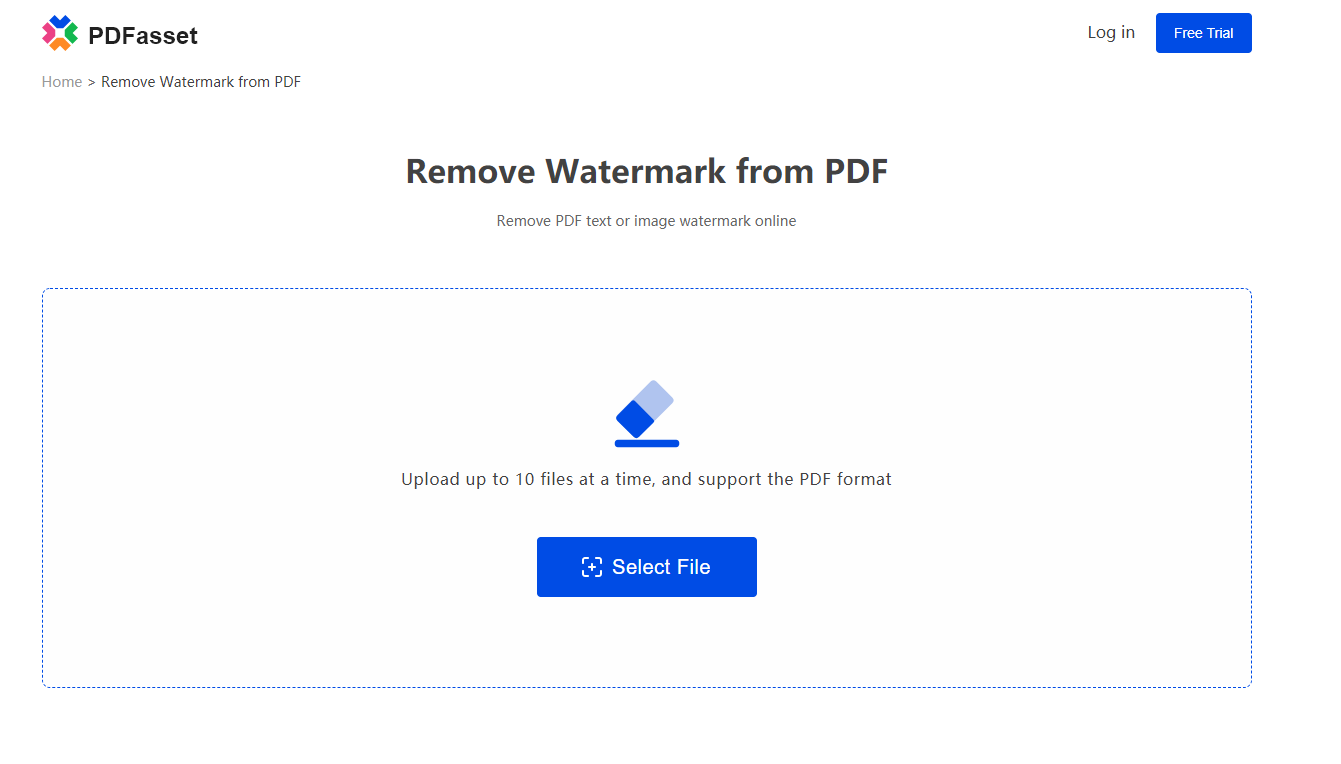 After the PDF file is uploaded, we click the "Start Removal" button, wait for a few seconds, and the watermark of the PDF file will be removed;
Then select "Download" to save the watermark-removed PDF file to the desktop;
After reading the above one-click watermark removal method for pdf, I wonder if you are satisfied? Has it solved everyone's troubles with watermarks? Has it been learned? Use PDFasset to remove watermarks, which is convenient and fast, one-click removal, easy to edit and modify pdf.