When studying and working, we often need to convert Word documents into PDF files. Faced with a single file, we can do it manually, but when we have to deal with a large number of files, these monotonous and repetitive tasks are really difficult. . Today, I will share with you how to complete Word to PDF online in batches to improve work efficiency. If you want to free your hands, you may wish to take a look below.
Step 1, open the browser, search PDFasset official website, after entering the home page, find and click the [Word to PDF] option from the function options
Step 2. After the page jumps, we click the [Select File] button. In the pop-up window, select the Word file you want to convert into a PDF file, hold down the Ctrl key to select in batches, and click [Open] ] or drag and drop to upload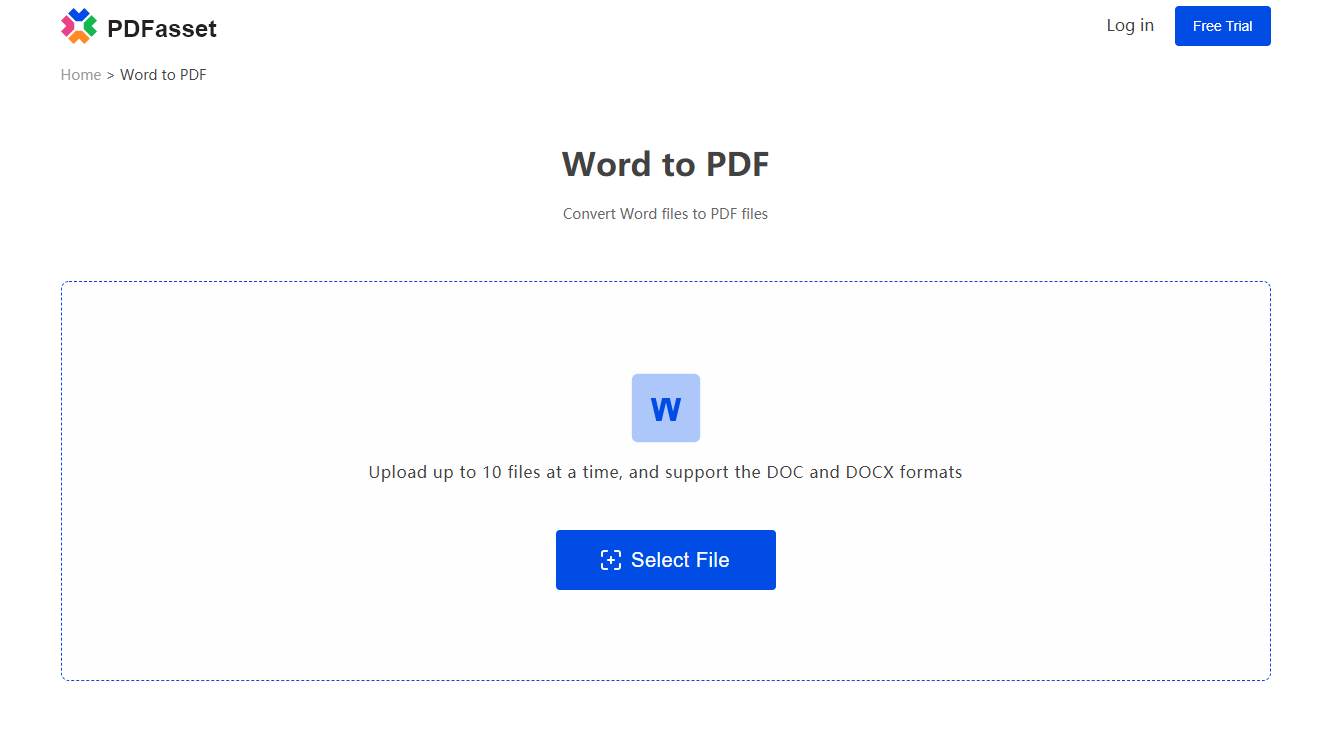 Step 3: After the file is uploaded, we click the [Start Conversion] button. After only a few seconds, the conversion will be completed, and then click [Download] to get the converted PDF file.
How to convert Word to PDF online? The above is the steps of Word to PDF shared by the editor. If you need more operations on PDF files such as Excel to PDF, image to PDF, etc., you may log in to the PDFasset official website to have a look!