How to add a PDF watermark? In the process of processing some important business documents, many people worry that the content of the file will be plagiarized, and add a watermark to the file, including Word, Excel, PPT, pictures, PDF and other files. From the perspective of file transmission, The PDF document invented by Adobe is more suitable. This kind of document can keep the typesetting fixed. If it is a PDF file, do you know how to add a PDF watermark? Next, I will teach you a simple method of adding a PDF watermark. Come and learn Bar.
When adding a watermark to a PDF file, we can use an online PDF converter, such as PDFaset online conversion platform, this website provides common functions such as PDF to Word, PDF compression, PDF merging, PDF watermarking, etc. Let's take a look at PDF watermarking the specific operation steps.
Open the browser and find the PDFasset website. After entering the website, and then click [Watermark PDF] in the drop-down functional area.
After clicking, you will enter a new page, click [Select File] on the page, then find and select the PDF document that needs to be watermarked, and click [Open] to complete the upload.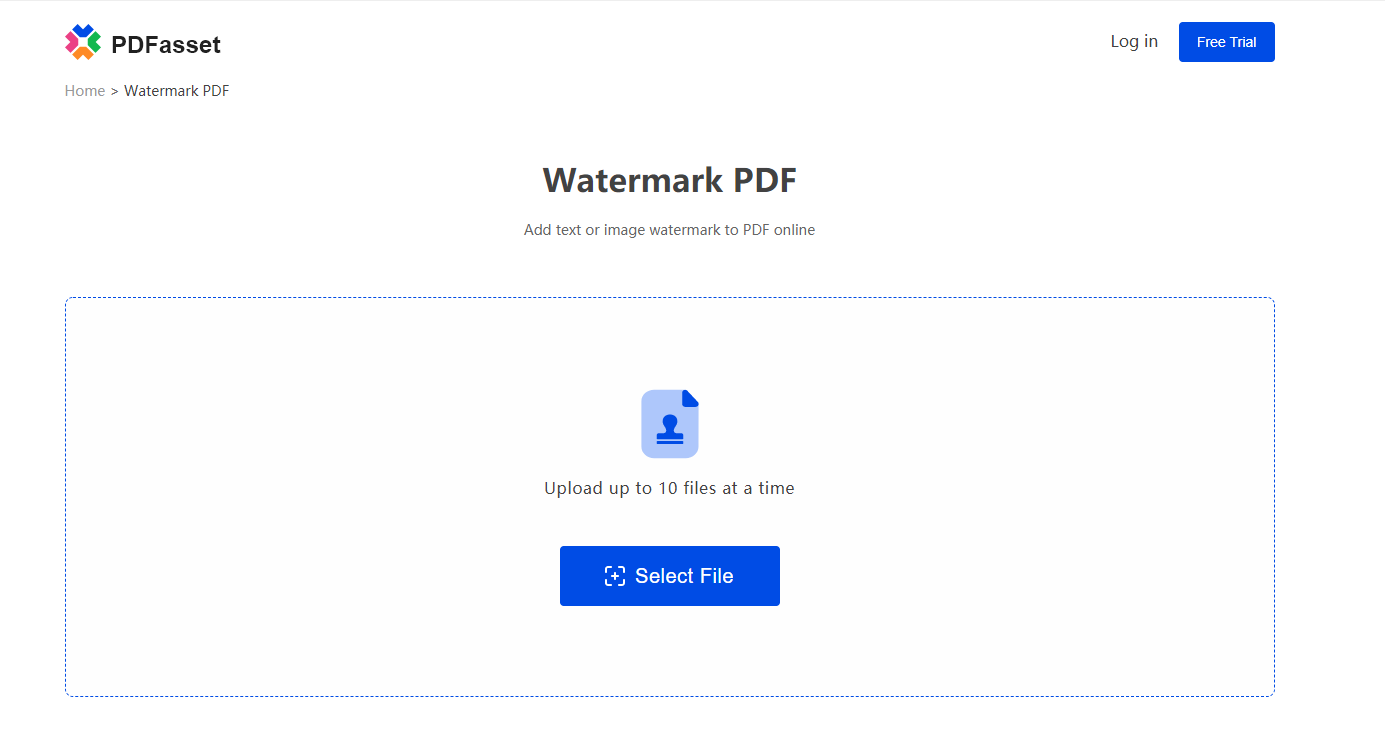 After the file is uploaded, select the type of watermark, and then set the content, transparency, placement layer, etc. of the watermark. After all settings are completed, click [Start Now], wait for the addition to complete and click [Download].
How to add a PDF watermark? The above is how to add a watermark to a PDF file that I want to share with you today. If a friend needs such an operation, you can try it out, and friends who find it useful can bookmark the article!