How to add a watermark to a PDF ? The PDF file format can encapsulate text, fonts, formats, colors, and graphic images independent of device and resolution in a single file. The file can also contain hypertext links, audio and Electronic information such as dynamic images, support for special files, high integration and safety and reliability.
When we need to transfer some important files, we often choose to convert the document into a PDF file to avoid others copying or changing the content of the document. The official website of PDFasset not only provides users with the function of fast PDF conversion, but also provides additional Watermark function. With the watermark function, the security of PDF files can be improved and the misappropriation by others can be avoided.
Step 1: Open a common browser and search the official website of PDFasset. After entering the homepage of the website, and click [Watermark PDF ]
Step 2, wait for the page to jump, click [Select File], and select the PDF file you want to add a watermark to in the pop-up window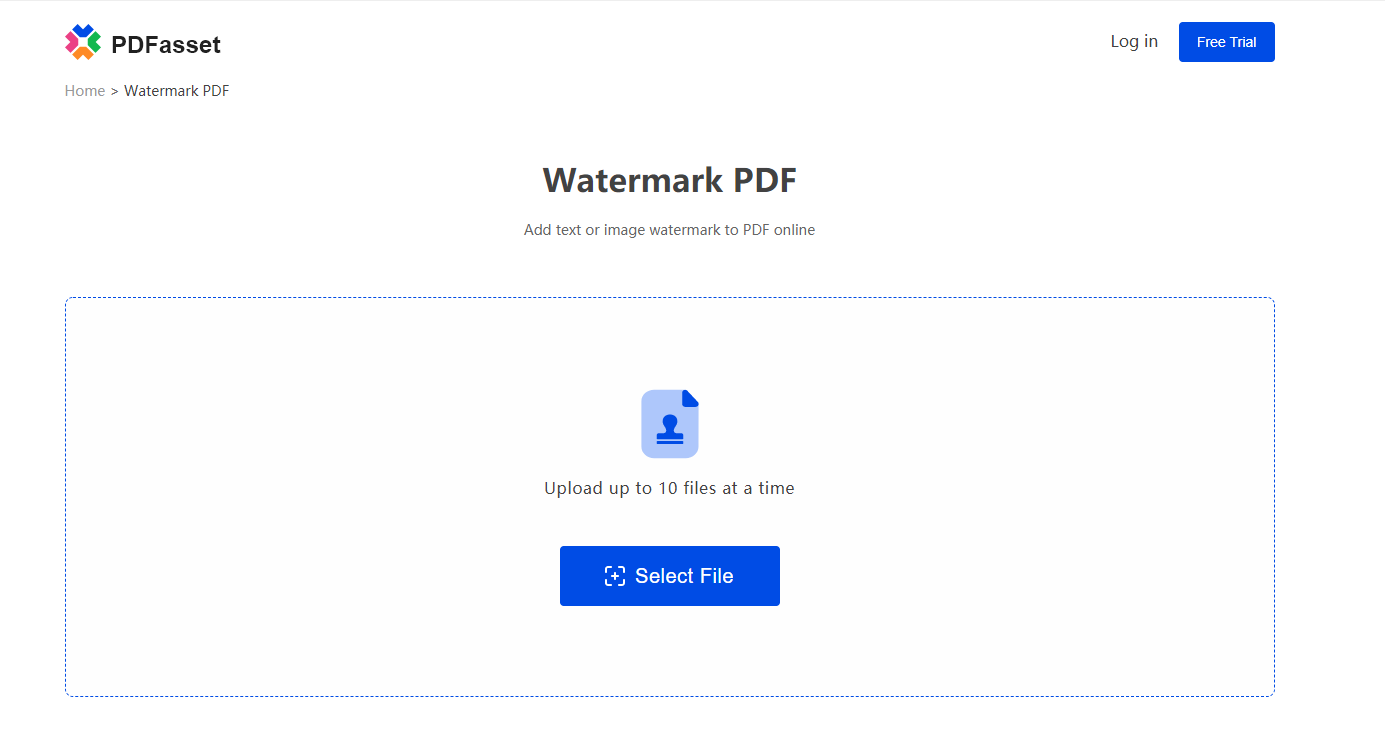 Step 3: After the file is uploaded, you can set the added watermark according to your personal needs, and then click the [Start Now] button
Step 4. After the progress bar is over, click [Download] to get the PDF file with the watermark added
How to add a watermark to a PDF file? After reading the above steps, have you learned how to add a watermark to a PDF? The methods described above can help you quickly add a watermark to a PDF. Go to the website to experience it.