In our study and work, we often contact and use a variety of documents, and because of work content, security requirements or for the convenience of data statistics, we often use different office software. Each office software has its own distinctive features, is used for different purposes, and is suitable for different occasions. For example, excel is convenient for statistical data, and pdf files are not easy to cause confusion in the version format. In addition, we often encounter the need to convert the formats between these office transfers. Now let's talk about how to convert excel sheets to pdf. What are the commonly used methods?
method one:
Double-click Excel to open the software and select the desired function. For example: you want to convert Excel to PDF format, you can select the file to convert to PDF format. Click the "Add Files" button to select files in your computer's folder, or drag and drop files directly into the software interface. Press the "Convert" button to start converting the document format. After successfully waiting for the conversion, open the file.
Method Two:
Operate with an online conversion platform like PDFasset:
1.Open the browser, enter the PDFasset website, and click the "excel to pdf" option;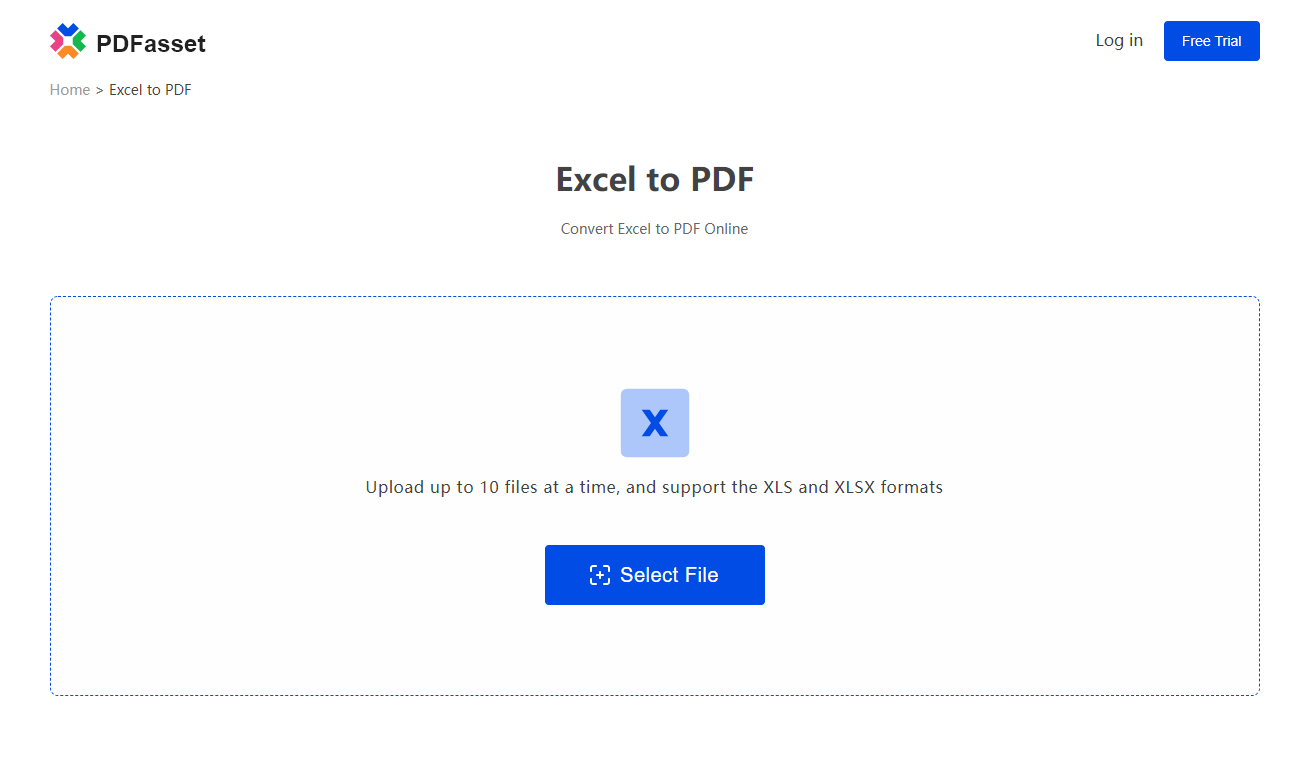 2.After entering, upload the Excel sheet that needs to be converted, click "Start Conversion",
3.Wait a few seconds to complete the conversion of Excel to PDF.
Of course,There are also many ways to convert Excel to PDF. Today, the operation of how to convert an excel sheet to pdf I shared is only two of them. But no matter how many types of documents are converted, as long as we have a professional and convenient conversion platform like PDFasset, there is nothing to worry about.