In daily life or work, when you make pdf files, or when you go to the Internet to find information, you will find a large number of pdf files, which are widely used in our work, so we often need to convert files of various formats into pdf format. Documents, such as PDF to Word, PDF to Excel, the following is a very simple and convenient method to teach you how to convert ppt to pdf online.
Step 1, open the PDF online conversion platform - www.pdfasset.com
Step 2, click the "PPT to PDF" function on the homepage of the website, enter the PDF file upload page, and add the PPT file that needs to be converted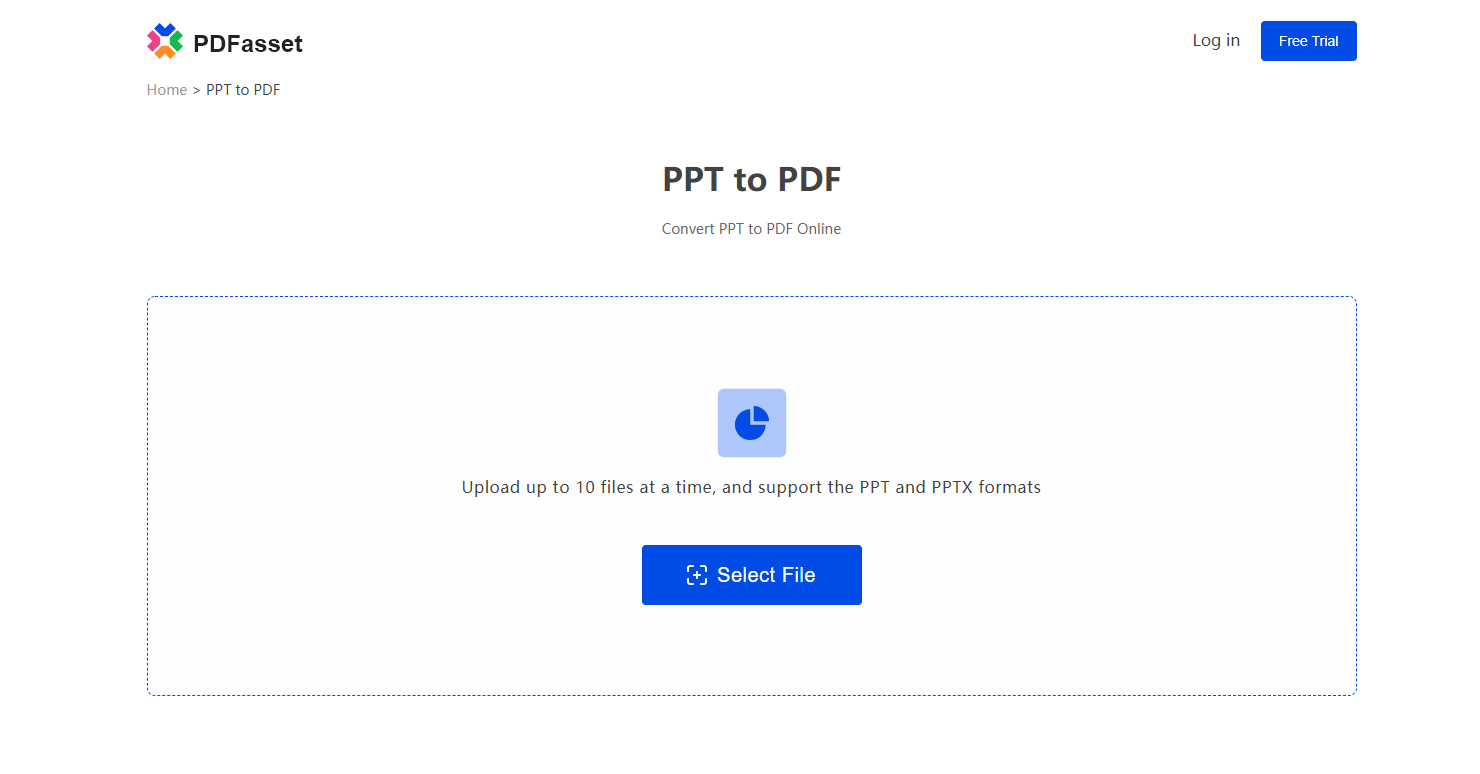 Step 3: After the file is uploaded successfully, click the "Start Conversion" button and wait for a few seconds to complete the operation of converting PPT to PDF
Step 4, click the "Download" button to get the converted PDF
The above is the method of converting online ppt to pdf. It is very convenient and fast. PDFasset is a feature-rich online conversion platform, which has many functions such as PDF conversion and PDF compression. I hope it can help you in your future work. Medium document conversion requirements.