According to the editor's recent understanding, there are still many people who do not know how to convert ppt to pdf online in their daily study, life and work. Due to this limitation, when encountering such problems, friends All headaches. So today, I will present you a learning collection, so that you can quickly master the skills of PPT to PDF and improve your work efficiency.
Step 1, open the PDF online conversion platform - www.pdfasset.com
Step 2, click the "PPT to PDF" function on the homepage of the website, enter the PDF file upload page, and add the PPT file that needs to be converted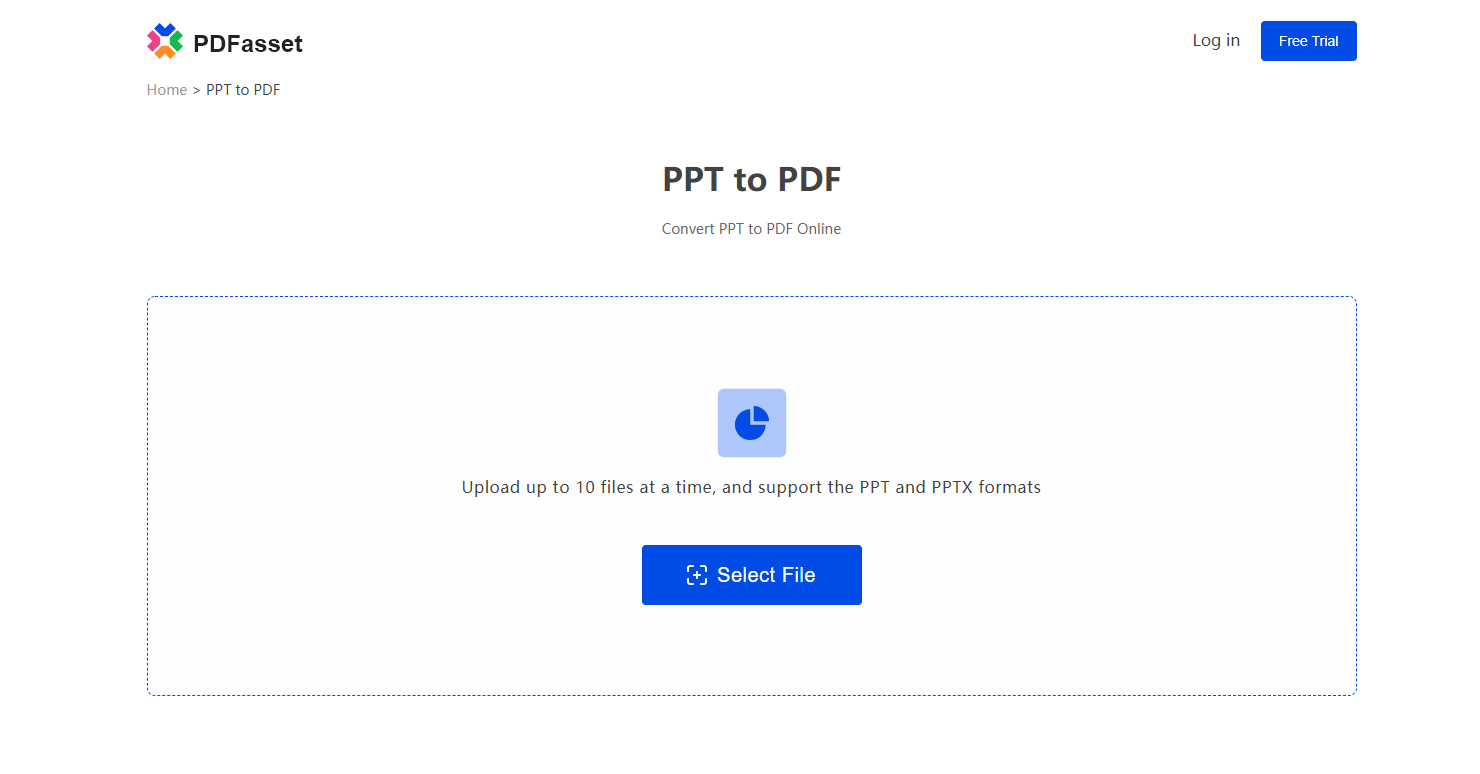 Step 3: After the file is uploaded successfully, click the "Start Conversion" button and wait for a few seconds to complete the operation of converting PPT to PDF
Step 4, click the "Download" button to get the converted file
What is the difference between PPT and PDF?
Viewing documents in PDF can be like viewing pictures, and the content of the document cannot be edited like word. That is to say, some people will convert word into PDF for easy browsing. PPT is generally used for courseware, that is, multimedia documents. Put documents, music, videos, pictures in it, and watching documents is like watching a movie.
PPT is the abbreviation of Power Point. Power Point is one of the important components of the office software series produced by Microsoft Corporation (as well as Excel, Word, etc.). Microsoft Office PowerPoint is a presentation graphics program, and Power Point is a powerful presentation maker software.
PDF stands for Portable Document Format, which is an electronic file format. This file format is independent of the operating system platform, that is, PDF files are common in Windows, Unix or Apple's Mac OS operating system.
Friends, how do you feel after listening to the above introduction? Presumably most of the friends have mastered how to convert online ppt to pdf, this method is very simple.