In our work, in order to facilitate the dissemination and use of documents, we often use document conversion operations, such as PDF to PPT. Through conversion, we can convert an uneditable PDF document into a PPT format that can be edited at will. Very practical operation. Therefore, today I will share with you a very simple way to convert PDF to PPT, which is very easy to operate!
Step 1: Open the PDF online processing platform: www.pdfasset.com
Step 2: Click the "PDF to PPT" option, enter the PDF file upload page, and select the PDF file to be converted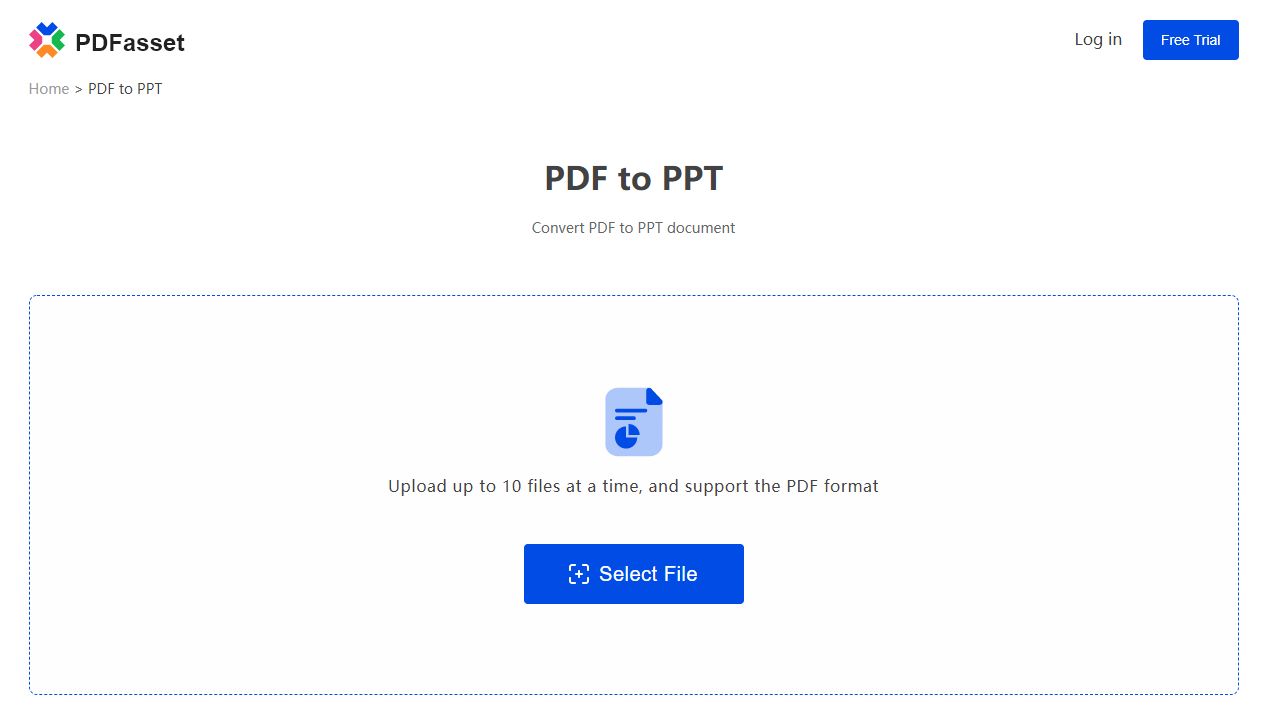 Step 3: After the file upload is complete, click "Start Conversion" to complete the conversion of PDF to PPT
Step 4: Click "Download" to get the file after converting PDF to PPT
The operation of converting PDF to PPT on this platform is so simple! Hurry up and start learning, you will gain a lot on this platform.