When it comes to the method of converting PDF to PPT, the first reaction of my friends may be to download a converter, but which one should I download? Searching for keywords on the Internet turned up 1,900,000 results, and no one knew which one to use. Or try each one? This is also a waste of time, so I recommend a method to convert PDF to PPT without installing software. If you don't believe me, read it below!
Step 1: Open the PDF online processing platform - www.pdfasset.com
Step 2: Click "PDF to PPT", enter the PDF file upload page, and select the PDF file to be converted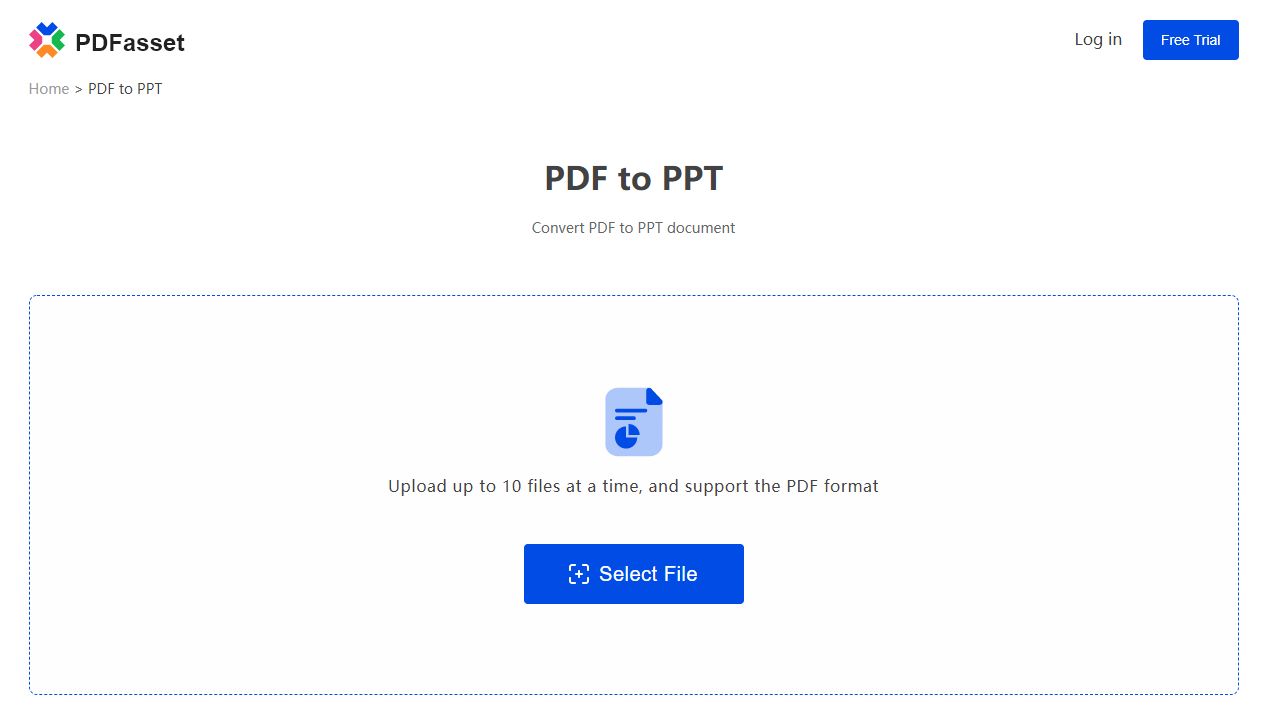 Step 3: After the file is uploaded, click "Convert" to convert the PDF to PPT
Step 4: Click "Download" to get the file after converting PDF to PPT
How about, is this method more convenient and faster than blindly downloading various converters? Go to the website to experience it.