How to convert word to pdf in batches? Word is a document format that we often use for text editing, but when this format is opened in different devices or software, the rendered layout may be distorted, so we can send the file before sending it. It is necessary to convert word into pdf format with a fixed layout. A single word to pdf can be saved as a solution, but what should I do if I need to convert multiple word documents into pdf? We can use professional pdf converters, or learn The method I want to talk about today is to convert word to pdf online.
1.Search in the browser to find the official website of pdfasset, click to enter the home page, click word to pdf on the page
2.After jumping to the page, click the Select File button to open the pop-up window for selecting a file, find the word file that needs to be converted, hold down the ctrl key to select it in turn, and then click Open to upload all the files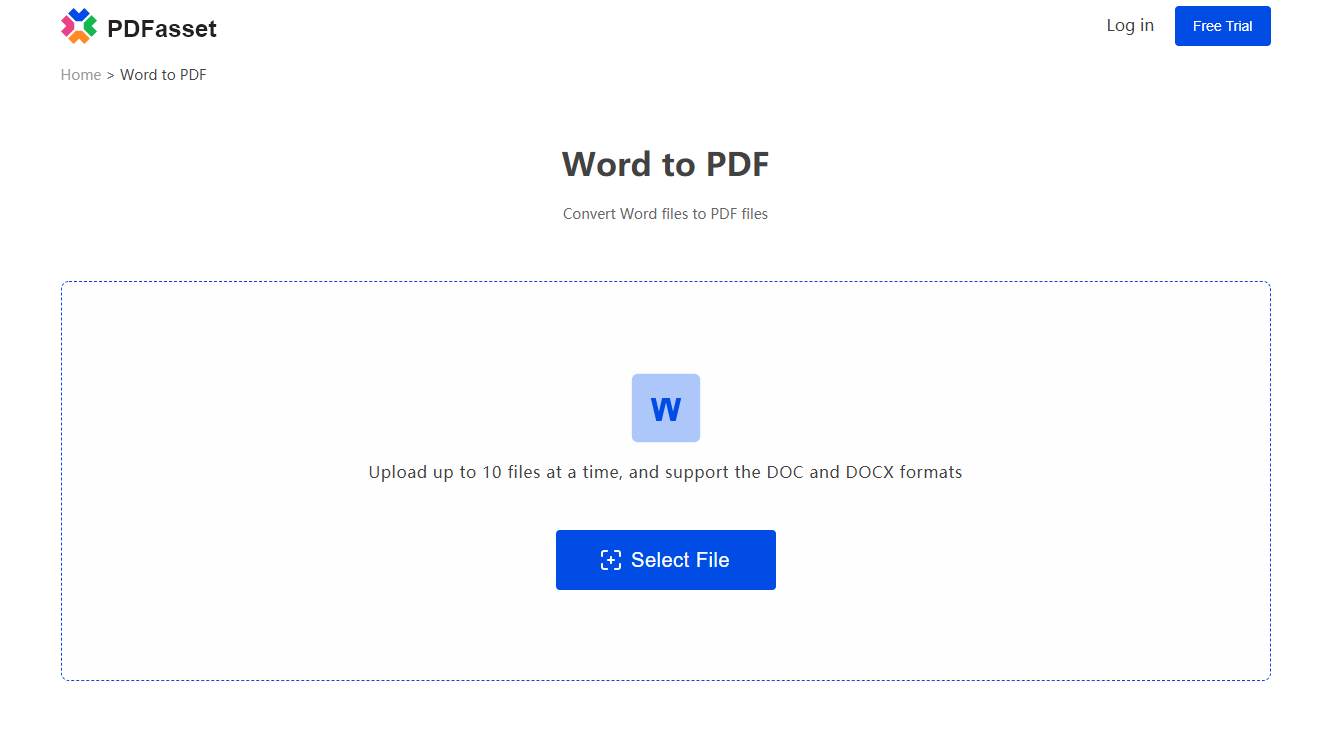 3.When the file is uploaded, click to start the conversion directly. After the conversion is completed, click Download to save the converted pdf file.
How to do batch conversion from word to pdf? The above is the batch conversion tutorial of word to pdf. Is this operation super fast? Hurry up and bookmark this website, it will help you a lot.