In our careers, we often use different electronic document file formats such as PDF, Word, TXT, and Excel. In different scenarios, we use different electronic document formats. For example, when writing manuscripts and papers, we usually use Word to edit; and when issuing formal notices, contracts, financial reports and other important documents, more use of PDF documentation.
So is there any efficient way to convert Word to PDF? My solution is to get it through PDFasset, let's see how to do it with me.
1.Open the PDFasset website and select the word to PDF function
2.Click the "Select File" button to select the file to be converted in the computer, or directly drag the file to the "Select File" area with the mouse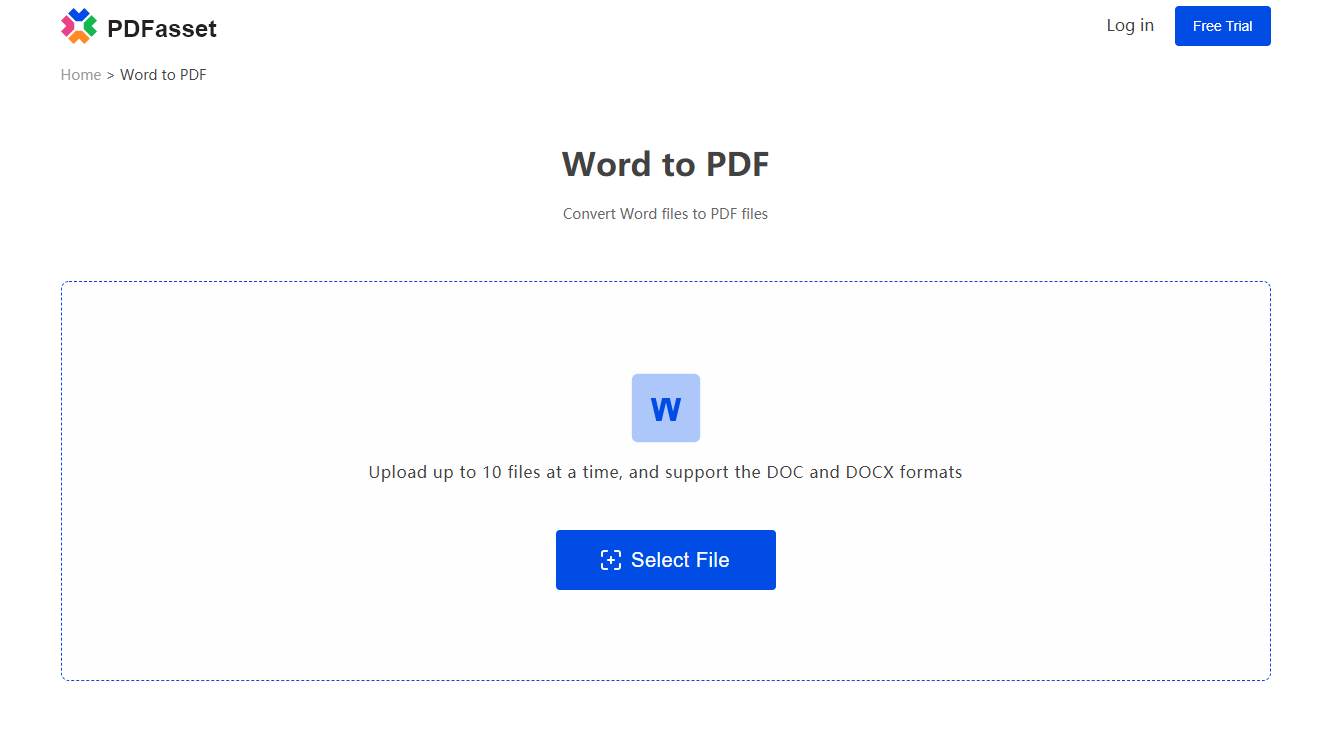 3.Click the "Start Conversion" button to convert word to PDF file with one click. After the conversion is successful, you can download it
The above is the method of using PDFasset to convert online word to pdf. Have you learned it? If you want to convert online word to pdf in an efficient batch, you can use PDFasset to operate, which is very convenient.