How to batch convert Word to PDF ? Word documents are an editable format we use every day, and PDFs are mostly used for file transfer and file reading. Because the text images presented in the PDF format on different devices are fixed, they will not There are garbled characters, so we often convert Word to PDF format. Generally, a single Word conversion can be completed in the software that opens the Word document. What if there are many documents that need to be converted at one time? Is there any way to batch conversion? ? Next, I will share the method with you.
Batch conversion of Word to PDF documents can be done with the help of online PDF processing tools, such as PDFasset. Not only can document conversion be achieved, but PDF compression and PDF editing are also a breeze. The batch conversion tutorial from Word to PDF is as follows:
1.Open the browser and search for www.pdfasset.com. After entering the official website, you can click [Word to PDF] on the home page
2.After jumping to the page, click [Select File] in the page, and hold down the [Ctrl] key to upload Word documents in batches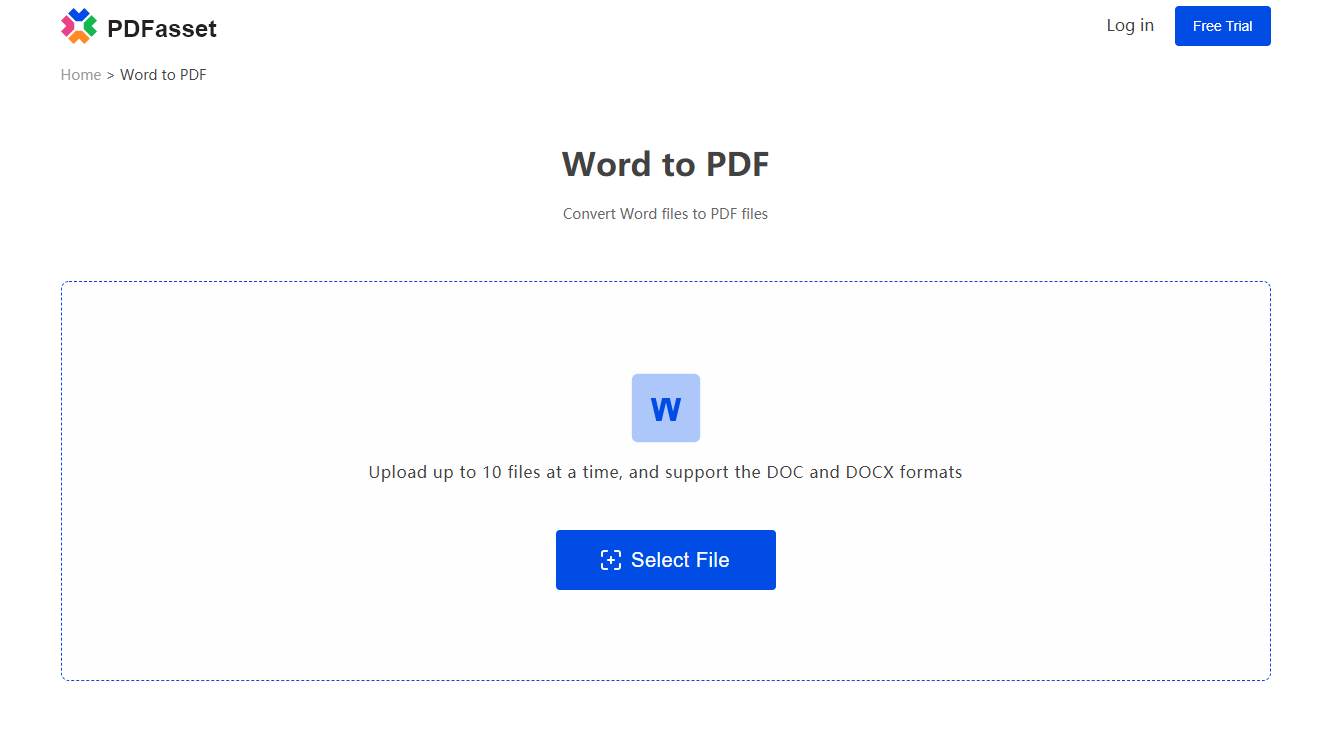 3.Click [Start Conversion], wait for the conversion to complete and download the file to the computer
How to batch convert Word to PDF documents? The above is the method of batch converting Word to PDF. It can convert 10 Word documents at a time, which can save you a lot of time? It is also very simple to operate, so let's try it!