Whether in life or work, the PDF format is mostly used for various important confidential documents, such as important company data, and referenced literature schemes, etc., will be saved in PDF format, because PDF has an encryption system, It can protect files, with a high security factor, and it is not easy to leak or be easily modified by others. If there are often watermarks in the PDF files we download online, what should we do? Let me share with you how to remove watermark on pdf. And how to remove password for pdf file?
How to remove watermark from PDF online?
1.Open the computer and enter the browser to search for www.pdfasset.com (PDF files need to be prepared in advance). After entering the online conversion page, you can see a lot about the conversion of PDF files. Processing, the "Removewatermark from PDF" will pop up in the drop-down box
2.After entering the page to remove the watermark, click "click to select file" in the page to add the PDF file that needs to be removed from the watermark to the page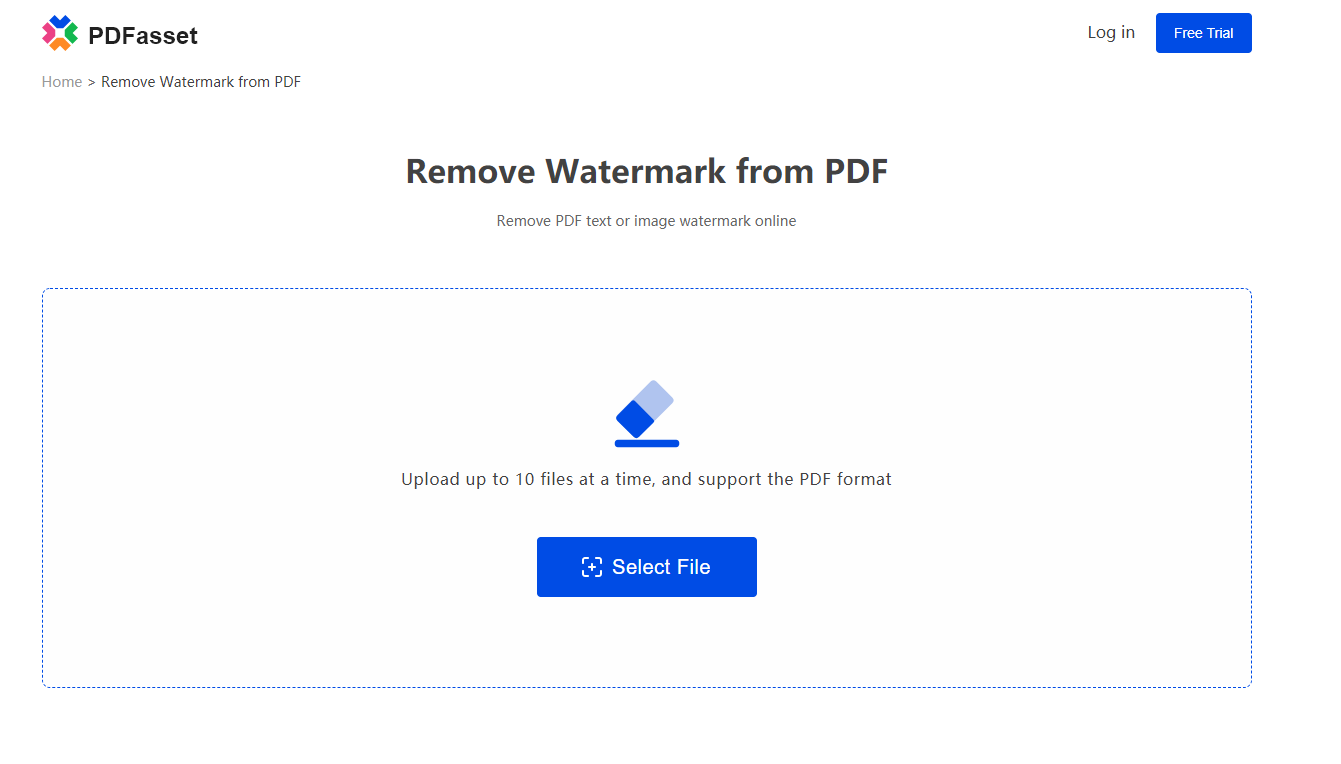 3.Enter the watermark content to be deleted, and then click the button to start deleting.
4.After starting to delete, the background system will automatically delete, wait patiently for a while, the deletion time is judged according to the size of the deleted file, the more watermarks in the PDF file, the longer the deletion time.
5.After the deletion is completed, you can save the file to the desktop, or you can check on the page to see if the deletion is complete.
In the above article, the editor shared with you how to remove the watermark on pdf? I believe that even if the PDF file format downloaded on the Internet or elsewhere has a watermark, everyone knows how to remove it. It's actually not that difficult, so let's try it out!