How can we protect our work from infringement? At this time, you will definitely say, add a watermark! YES, the best way is to add a watermark to the PDF, but one PDF file is easy to solve. If you encounter hundreds of PDF files and you have to manually add a watermark, this is very difficult! I have tools for batch PDF watermarking! Take a look!
Step 1: Open the online PDF editing and processing platform: www.pdfasset.com
Step 2: Click the "Watermark PDF " icon to enter the document upload page, upload the documents that need to be batch PDF watermarked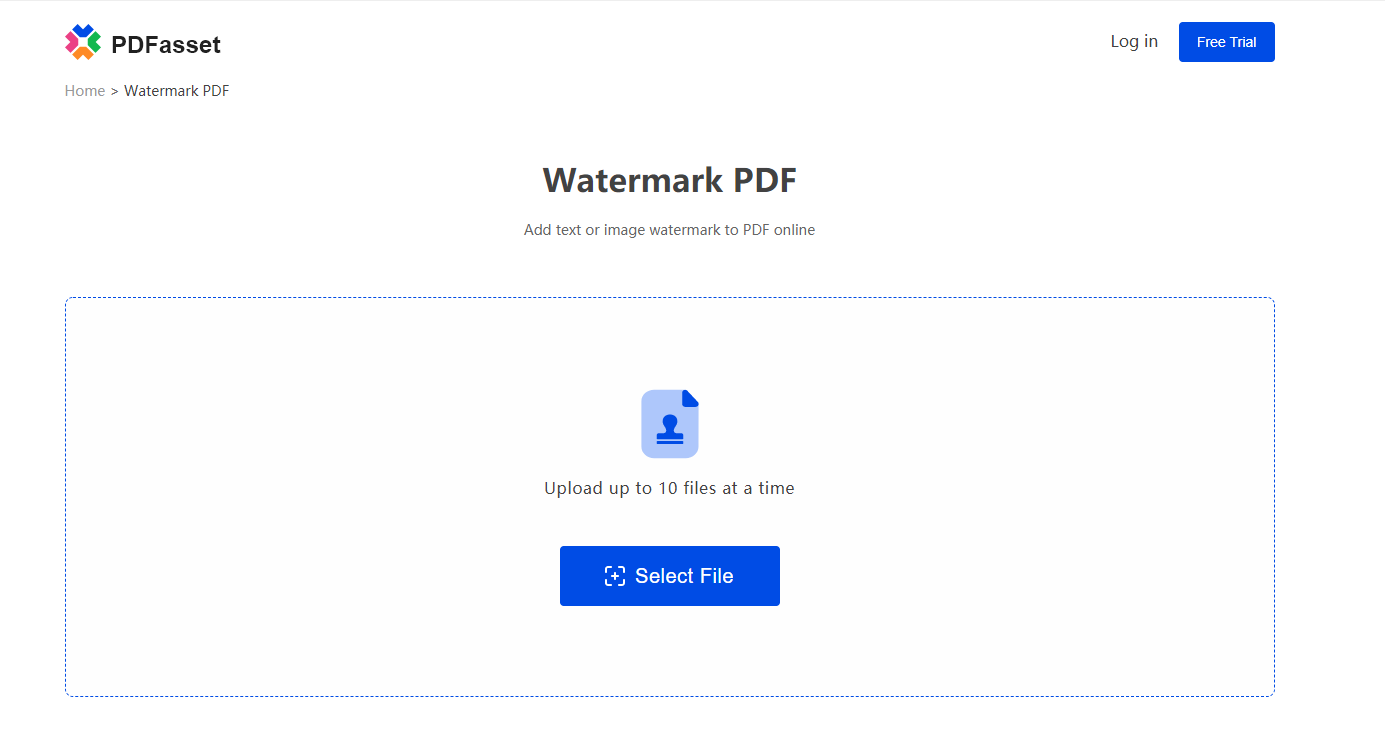 Step 3: Set the type of adding watermark, click "Start Now" to complete the batch PDF watermarking operation
Step 4: Click the "Download" button to get the batch PDF watermarked documents
The above is the entire operation process of batch PDF watermarking. It can be easily realized in only four steps and without downloading and installing software. Hurry up and learn!