Do you often see that some PDF files used by companies for publicity will carry some watermarks, mainly for publicity, and to prevent the content of PDF files from being misappropriated by others. Watermarks are indeed quite a tangled existence for a PDF file. If you add it, it feels superfluous, and if you don't add it, it seems very insecure.
Of course, the editor still recommends adding a watermark to the PDF, which not only provides maximum convenience, but also prevents theft. Today, I will introduce a method to add watermark to PDF without downloading and installing software. Interested friends can come and learn!
Step 1: Open the online PDF editing and processing platform: www.pdfasset.com
Step 2: Click the "Watermark PDF" icon to enter the document upload page, upload the document that needs to be watermarked in PDF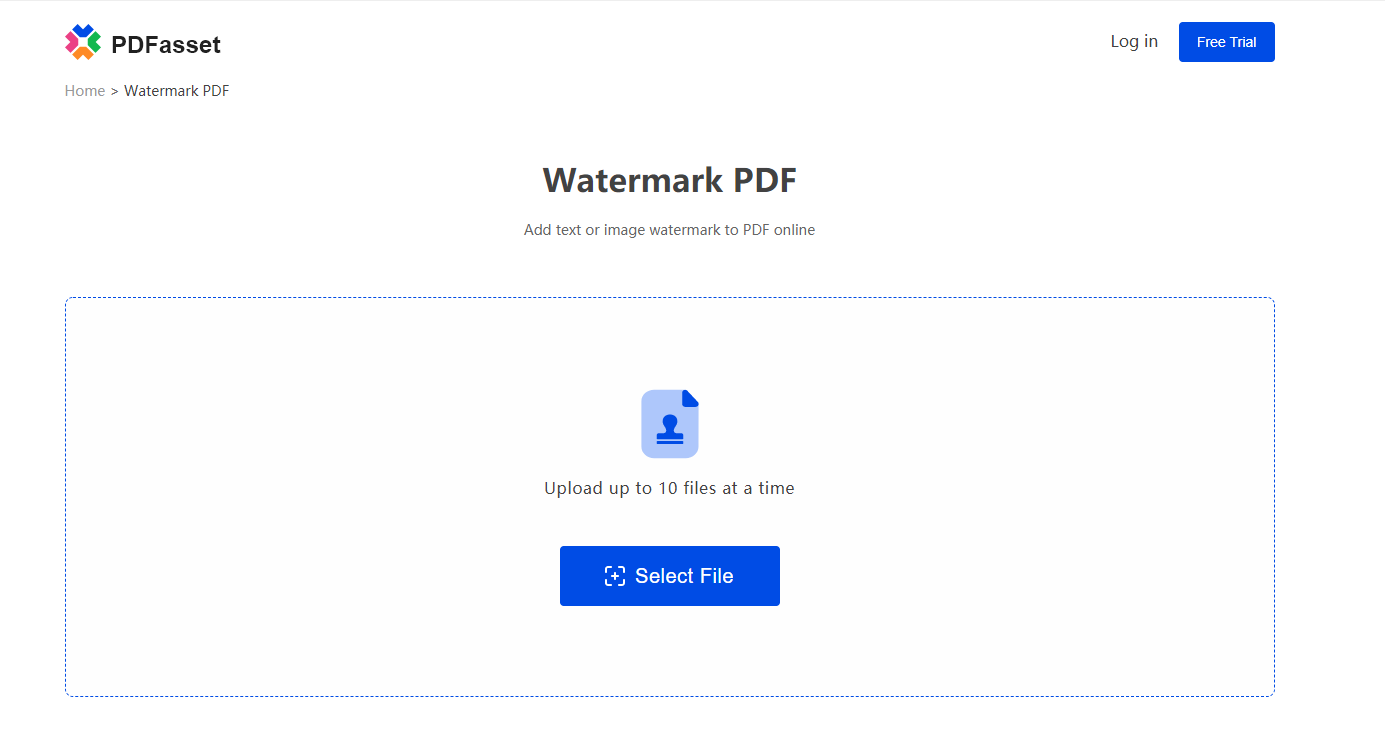 Step 3: Set the type of watermark to be added, and click "Start Now" to complete the PDF watermarking operation.
Step 4: Click the "Download" button to get the watermarked document
Through the above introduction, have you learned to add watermark to PDF?