PDF is one of the most frequently used documents in our office. Although it cannot be edited, it has unique advantages. It has a high security factor to protect the confidentiality of advanced documents, so that many office workers like to use it. Many people are troubled by what to do when we encounter the PDF file format with watermark. In fact, it is not difficult to solve this problem. The following small series will explain to you how to operate pdf online watermark removal? And the tips for adding watermarks to PDF, do you know how to do it?
Ⅰ. How to remove watermark from pdf online?
1.Open the browser and enter www.pdfasset.com to enter the homepage of the website, and select the PDF watermark removal function in the PDF navigation column;
2.Click the button to select the file to upload the watermarked PDF file to the webpage;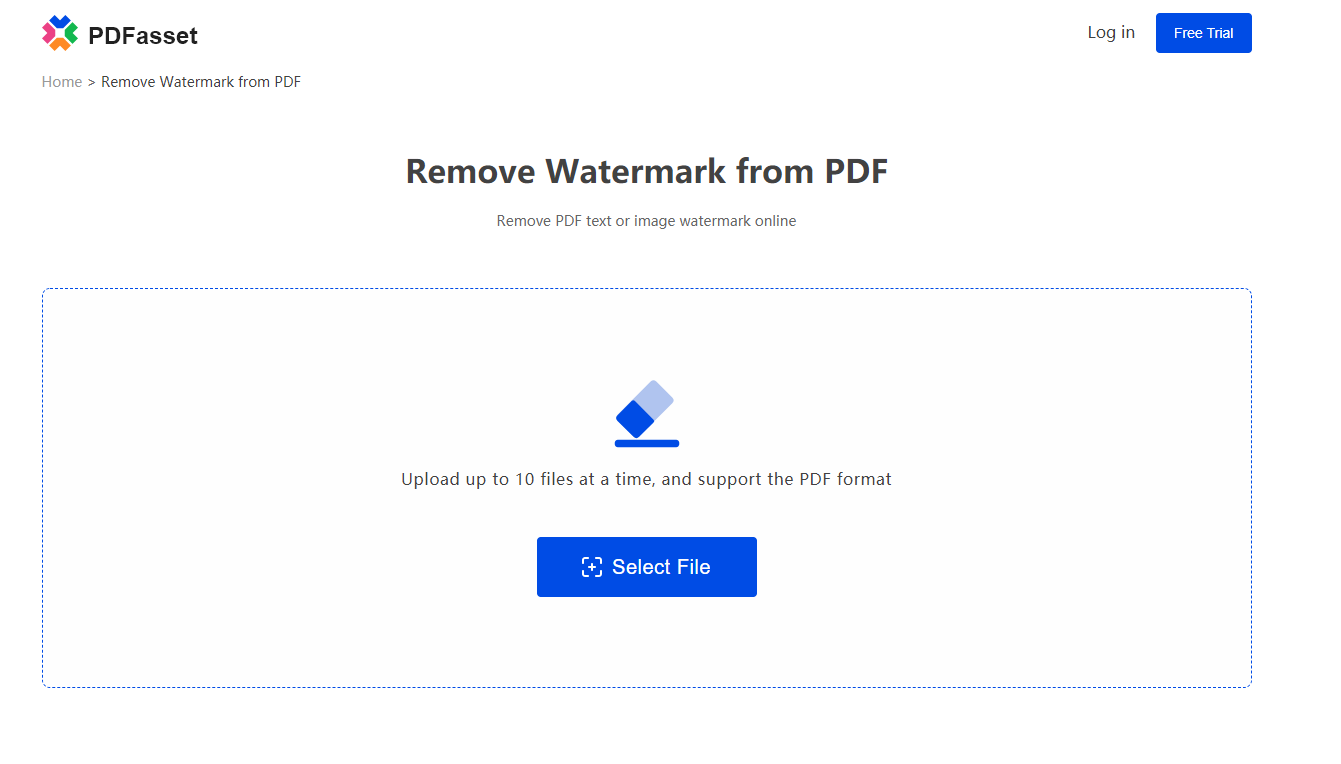 3.Enter the watermark to be deleted in the Delete watermark content box;
4.Click the "Start Delete" button, after removing the watermark in the file, download the corresponding file to the computer.
Alphanumerics and punctuation marks can be entered in the content box of the online PDF website to remove the watermark. After removing the watermark in the file, you can preview the file first. If the effect of removing the watermark from the file reaches the expected effect, you can download the file to computer.
Ⅱ.Do you know how to add watermark to PDF?
Step 1: Open the online PDF editing and conversion platform: www.pdfasset.com
Step 2: Click the "PDF Watermark" icon to enter the document upload page, upload the document that needs to be watermarked in PDF
Step 3: Set the type of adding watermark, click "Start Now" to complete the batch PDF watermarking operation
Step 4: Click the "Download" button to get the watermarked document
How to remove watermark from pdf online? Do you know how to add watermark to PDF? The content of the above article will analyze these two problems for you. You can operate it according to the above method. After reading it carefully, it will be faster to get started. What everyone has learned is also helpful for future work, which can help everyone improve work efficiency and complete tasks as soon as possible.